Primary Media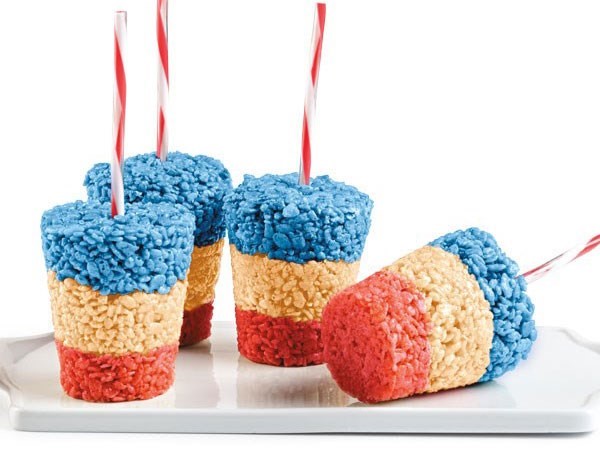 Description
Get there early to get a good seat. It's okay. You've got snacks. Below are a few of our favorite munchies for the ultimate firework experience. 
Confetti Clusters

These addictive little clusters travel well in a tin or resealable plastic bag. But you might consider dividing the mix into individual containers... you know, for portion control.

Red, White, and Blue Oreos

Stack these patriotic pops between layers of parchment paper in an airtight container. This will keep them from sticking together. 

Patriotic Dipped Strawberries

It's best to make these right before the big event and keep them at room temperature until ready to serve. Transport in a parchment-lined container with a lid. If you need to layer the berries, use parchment paper between the layers. 

Independence Day Popcorn

Popcorn is always a fun snack to bring to an outdoor event. Don't forget to bring bowls or cups for serving. 

Sweet Cherry Salsa

It's sweet, it's spicy, and it travels well. Just grab a bag of pita chips and go.

Melon, Feta and Cucumber Skewers

When it comes to picnicking, we love any appetizer that doesn't require utensils. 

Fourth of July Rice Krispie Treat Cups

For transporting to an outdoor event, we like to leave these treats inside the cup molds. Once you arrive, just remove the plastic cup and serve.

Gluten-Free Peanut Butter Cookies

Cookies are a must when it comes to sweet snacks that travel well. Especially thick and chewy cookies that won't break or crumble on the way.