Food Love
6 Clever Twists, Turns & Rolls on Traditional Lasagna
Primary Media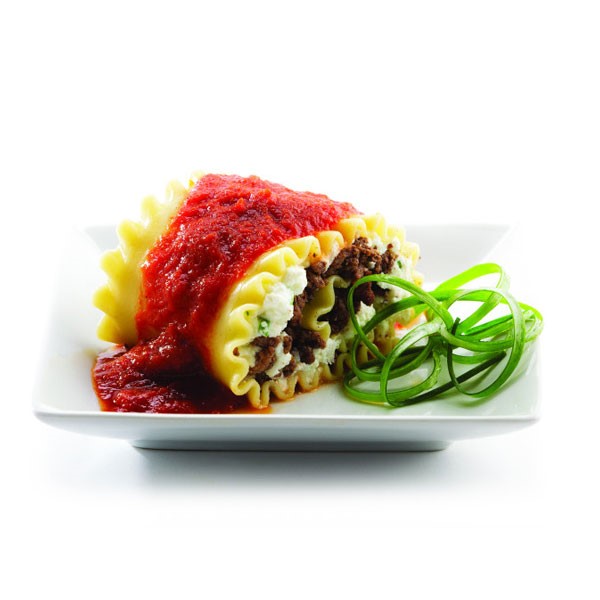 Description
Garfield would be impressed by all the ways you can prepare lasagna. We're just happy most of them can be done in half the time.
Get Rolling

Eat some tonight. Freeze some for another week. This easy make-ahead recipe shows you how to make ;individual lasagna rolls for now ... and for later.

Pasta Swap

Why use lasagna noodles when you can use cheese- or meat-stuffed ravioli?

1 Pan. 20 Minutes. 4 Servings.

When you need dinner on the table in, say, 20 minutes, the Hy-Vee Skillet Meal Lasagna Dinner package gives you a jumpstart. Use it to whip up this quick one-pan dinner for four.

Lasagna Pizza Is a Thing

Because everything you would put in a lasagna tastes just as good on a pizza. And it's twice as fast to make.

Take It South of the Border

The ultimate mash up, this lasagna combines the best of Mexican and Italian cuisines into one game-changing dish.

Tofu: Don't Knock It Til You Try It

Bump up the protein without adding meat. Blending tofu with the ricotta cheese mixture is an undetectable way to increase a lasagna's creamy filling.