Primary Media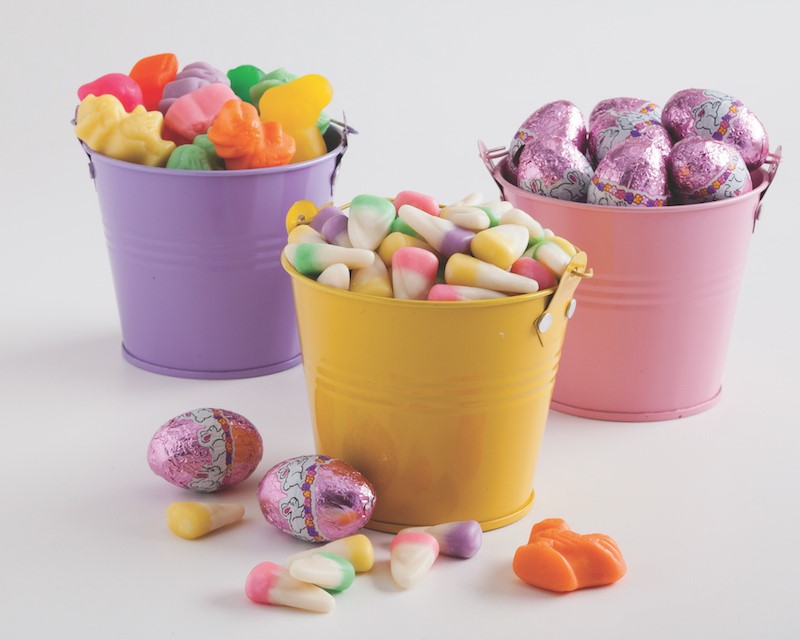 Description
Why put all your chocolate eggs in one basket, when you can use these cute and clever containers?
Pastel Easter Pails

What better way to keep candy portions in check than by using pastel-colored miniature buckets instead of Easter baskets. They also make cute party favors. Simply cover the top with plastic wrap and tie with a ribbon. 

Jars Big and Small

Fill jars with colorful Easter candy—you can even do it in layers for a special effect. Then top with bunny ears or ribbon for an even more playful look.

Easter Candy Takeout

A new takeout container or small box can easily be transformed into an Easter treat vessel.  

Easter Egg Cups

This whimsical take on cookies and tea is a clever way to decorate the Easter brunch table. It also doubles as a mini "basket" that can be filled with candy and cookies. Pro tip: The bigger the mug, the better.