How-to Article
How-To
How to Make a DIY Egg Display
Primary Media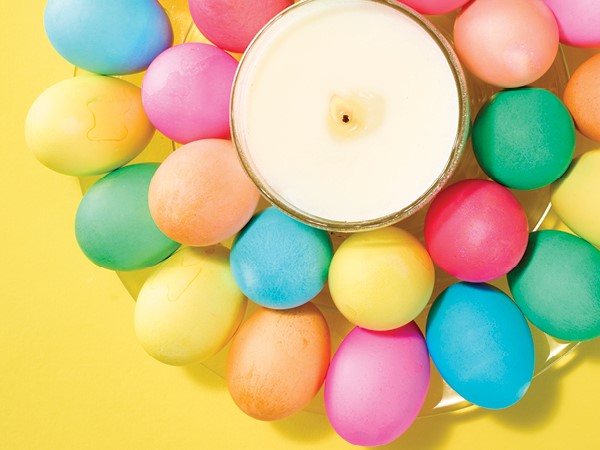 Description
Looking for a way to display your Easter eggs this year? Look no further! All you need are 4 simple items from Hy-Vee and this step-by-step tutorial to make a stunning DIY Easter centerpiece!
Get even more DIY Easter decor ideas and recipe inspo in our Easter Guide.
Directions
Attach Plates: Hot-glue a clear glass Hy-Vee salad plate onto the center of a larger glass dinner plate.

Glue on Eggs: Hot-glue dyed hard-boiled eggs in alternating colors onto the rim of the large plate so they encircle the smaller plate

Fill in: Hot-glue a second row of eggs to cover the empty spaces between the outer row and the candle.
Help us make this page better!