Primary Media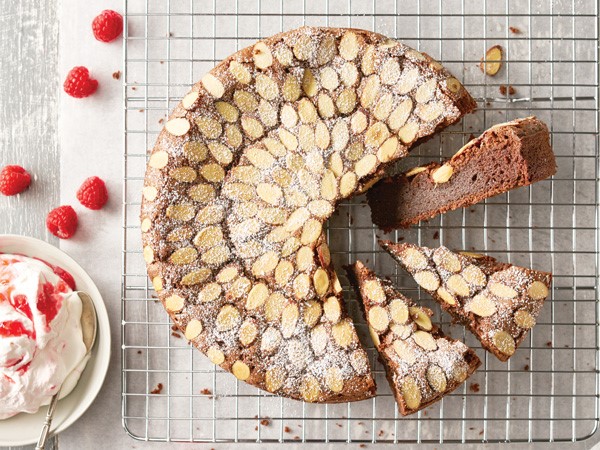 Description
These desserts might be the reason we love raspberries so much. 
Raspberry-Swirly Cheesecake Brownies

We couldn't decide between making brownies, raspberry cheesecake bars. So, we just swirled both together. Don't those swirls look stunning?!

Raspberry Linzer Bars

Who doesn't love a sharable dessert? This dessert is essentially as close to a slab pie as you can get. Do the lattice work on top of the filling or use cookie cutters to cut out your favorite shapes to have everyone in awe of your spectacular raspberry dessert.

Torta Caprese with Marbled Raspberry Creme

Come on, chocolate and raspberries? Who wouldn't want this dessert?! To make the marbled raspberry creme, just partially fold in raspberry syrup into the homemade whipped creme. The little bits of tart raspberry will not only look beautiful, but will cut the richness of the whipped creme and chocolate.

Raspberry Orange Tart

This tart looks like you just picked it up from the bakery, but it's a super easy no-bake dessert. To give it a bakery-esque feel, line the top of the tart with sectioned oranges and fresh raspberries. Then, warm a few tablespoons of honey or apricot jam in the microwave and brush on the fruit to make it shine and give it some extra flavor.

Raspberry Cream Cheese Swirl Cupcake

In a pinch and need to bring dessert to a party? Pick up unfrosted cupcakes from the baker, cut out the center of the cupcake and fill with raspberry preserves, then top with chocolate ganache, a raspberry cream cheese frosting, and top with a fresh raspberry.

Raspberry-Almond Thumbprints

Thumbprint cookies are super easy. You just need to mix up a few household staples and then fill with jam. What makes these particular cookies above all the rest? The raspberry filling and the drizzles of melted chocolate. 

Raspberry Cheesecake Squares

These baked cheesecake bars are filled with over 2 cups of fresh raspberries. To make them look impressive, you don't need to do anything! Cutting the bars will expose the edges of the raspberries and giving shapes and swirls throughout all of the bars.