Primary Media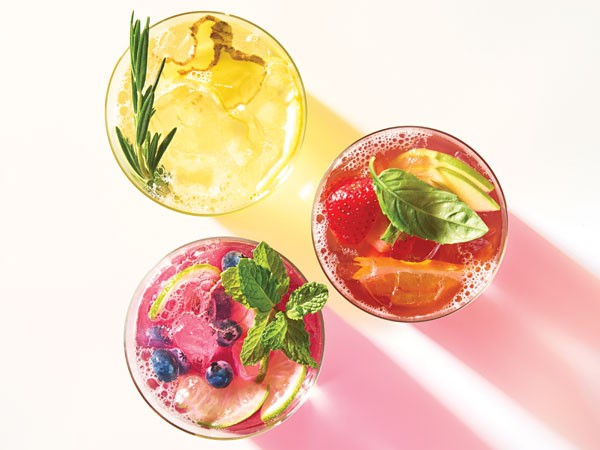 Description
Kombucha is an effervescent sweet and sour tea that has been passed down through centuries of Eastern tradition due to supposed health benefits. According to the Mayo Clinic, probiotics within kombucha may aid in digestion, support gut health, and boost immune function. Kombucha is made by fermenting tea—similar to the process used to turn grapes into wine and barley into beer. The result is a light, bubbly beverage that you can drink by itself or use as a mixer in a refreshing cocktail or mocktail.
And, if you're not in the mood to mix up a craft cocktail, pick up or order a can of hard kombucha! We recommend Strainge Beast which is fermented with organic fruits, spices, and herbs. 
Cranberry Kombucha Cocktail

Our unique spin on a cranberry cocktail includes cranberry kombucha, which is full of probiotics to maintain a healthy gut.

Cherry-Kombucha Lemonade

Are you a fan of kombucha? What about lemonade? And cherries? Yup, this mocktail recipe was made for you. 

Lemon Ginger Kombucha Mule

A unique spin on a Moscow mule using ginger kombucha and a homemade ginger and lemon simple syrup. For a nonalcoholic version, skip the vodka.

Hibiscus Kombucha Sangria Punch

Sangria meets kombucha. Pair fresh strawberries, apples, and oranges with rosé wine and hibiscus ginger kombucha.

Blueberry Kombucha Mojito

Who doesn't love a refreshing lime and mint mojito? Pair classic mojito flavors with fresh blueberries and tart rosemary, sage, and green tea kombucha. Oh, and don't forget the rum!