Primary Media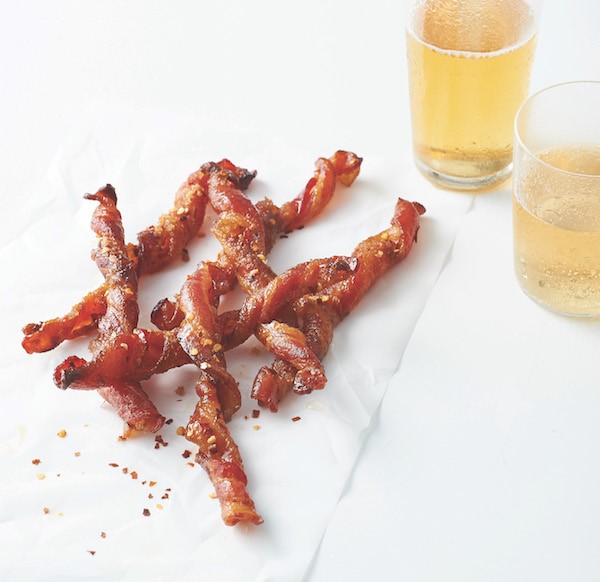 Description
From pancakes with bacon and beer to a bacon-wrapped meatloaf, here are a few menu ideas for all the bacon-loving dads.
Banana Brew-Bacon Pancakes

A trio of bananas, beer and pancakes for breakfast — it's a morning wish list come true. 

Bacon Spirals

Bacon with a sweet and spicy twist served with a side of scrambled eggs or toast is a magical way to start Dad's big day.

Maple-Bacon Cannolis

Everything you love about cannolis with a crispy bacon shell and maple-flavored ricotta filling. 

Bacon Bloody Mary

The bacon flavor in this drink doesn't come from the crispy bacon garnish; it comes from the bacon-infused vodka. 

Chocolate Bacon Chips

Does Dad like sweet, salty and smoky foods? If so, he'll want to try these Chocolate Bacon Chips.

Bacon Pecan Pie Bars with Whiskey

If Dad's got a sweet tooth but also loves bacon, we have just the recipe.

Fried Bacon Cheddar Balls

We love everything about this recipe. And we think Dad will, too. 

Planked BBQ Bacon Meat Loaf

Grab a grilling plank and fire up the grill for an impressive Father's Day meal.