Primary Media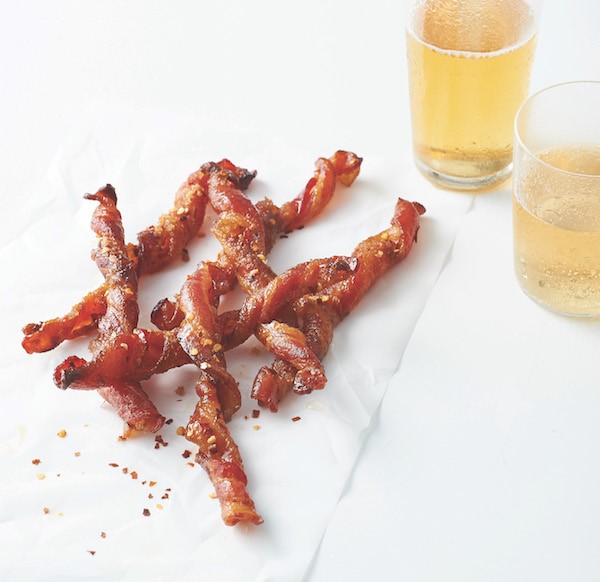 Description
From pancakes with bacon and beer to a bacon-wrapped meat loaf, here's a few menu ideas for all the bacon-loving dads. 
Banana Brew-Bacon Pancakes

A trio of banana, beer, and pancakes for breakfast—it's like the a.m. wish list come true. 

Bacon Spirals

Bacon with a sweet and spicy twist, these spirals, served with a side of scrambled eggs or toast, is a magical way to start the day. 

Maple-Bacon Cannolis

Everything you love about cannolis with a crispy bacon shell and maple flavored ricotta filling. 

Bacon Bloody Mary

The bacon-flavor in this drink doesn't come from the crispy bacon garnish, it comes from the bacon-infused vodka. 

Chocolate Bacon Chips

It's combination we weren't sure would work, but if you like salty, smoky and sweet together, give it a try.

Bacon Pecan Pie Bars with Whiskey

If Dad's got a sweet tooth, but also loves bacon, we have just the recipe.

Fried Bacon Cheddar Balls

We love everything about the title of this recipe. And it's as good as it sounds. 

Planked BBQ Bacon Meat Loaf

For a really impressive Father's Day meal, grab a grilling plank and fire up the grill.