Primary Media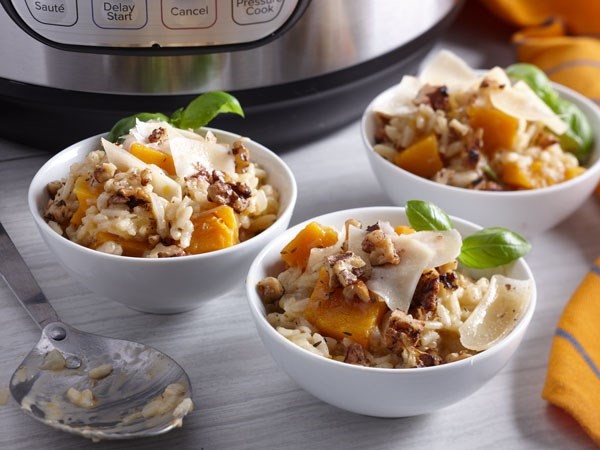 Description
An Instant Pot makes cooking a whole chicken or pork shoulder easier and quicker than ever. 
Instant Pot Lemon-Pepper Chicken

You haven't had chicken like this before... unless you've had Instant Pot chicken. 

Instant Pot Barbecue Ribs

It's like they've been cooking all day. But it's only been 30 minutes. 

Instant Pot Butternut Squash Risotto

Making risotto on the stovetop requires a lot of stirring and babysitting to get the texture of the rice just right. The Instant Pot, however ... it just knows.

Easy Pot Roast

In this simple recipe, we include instructions for either a slow cooker or an Instant Pot. Both are easy, but one is quicker.

Fajita Beef Stew

This pressure-cooked stew has all the right textures and flavors for a memorable family meal.

Instant Pot Banh Mi Pork Sandwiches

For the more adventurous families, try this tender and aromatic Vietnamese-style pork sandwich topped with crisp veggies.

Easy Pulled Pork

We also love to make this in the slow cooker, which is why you'll two variations in the recipe, the other being for the Instant Pot.