Primary Media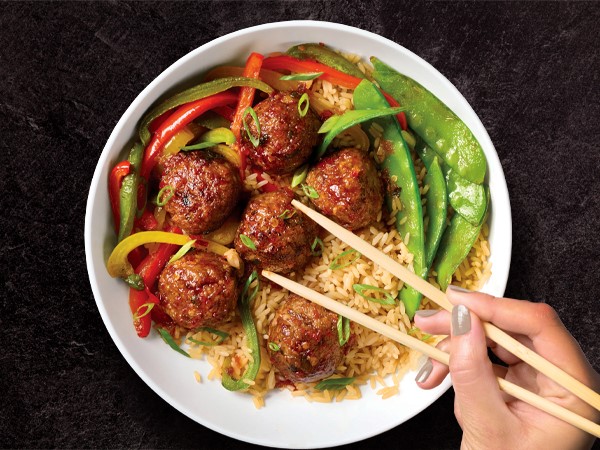 Description
We believe family dinners should be easy, affordable and flavorful. So, we've rounded up our favorite pocket-friendly pork recipes to keep your family full and satisfied without breaking your budget. Discover budget-friendly family dinner recipes for Saucy Pulled Pork Sandwiches, Slow-Cooked Chili-Lime Pork Roast and more.
Apple-Stuffed Pork Chops

If you have 15 minutes to spare, you have time to prep this easy, family-favorite meal. These juicy pork chops are stuffed with a simple pork stuffing apple mixture and cooked in the oven to perfection. 

Spicy Honey-Garlic Pork Meatballs

In this Asian-inspired family recipe, homemade pork meatballs are served over rice and drizzled with a two-ingredient honey chili-garlic sauce. 

Slow-Cooked Chili-Lime Pork Roast

Looking for your next family dinner win? Use your slow cooker to prepare tender pork cooked with sweet potatoes and apples for flavor your family will rave about.

Honey-Sesame Noodles and Pork

Put dinner on the table in only 15 minutes with the help of three-minute authentic Chinese noodles and heat-and-serve shredded pulled pork from Hy-Vee.

Saucy Pulled Pork Sandwiches

Use up your leftovers to make simple Saucy Pulled Pork Sandwiches.