Primary Media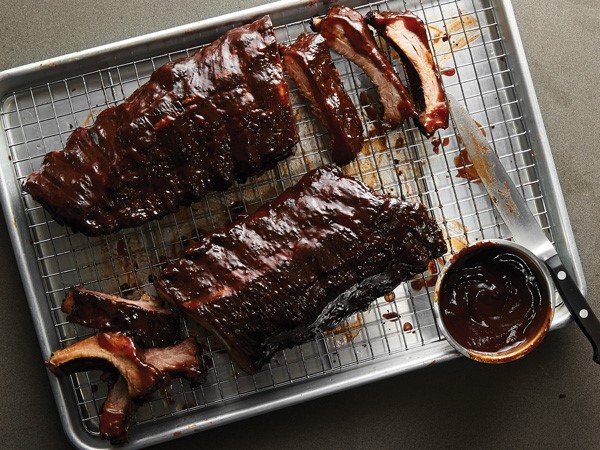 Description
On a nice day, there's really nothing better than hanging outside with the anticipation of smoked ribs on the grill. Get our favorite recipes for grilled and smoked ribs along with a few tips on how to turn your charcoal or gas grill into a smoker.
Smoked Baby Back Ribs

Smoke these ribs with hickory wood chips for extra flavor. If you don't have a smoker, create a smoking pouch to use on your charcoal or gas grill.

Hyvee Culinary Expert Tip

To make a smoking pouch, place soaked wood chips on a double layer of heavy foil and wrap tightly, enclosing ends. Poke holes all over packet to allow air in and smoke out.

Texas-Style Beef Short Ribs

Beef short ribs are slightly fattier than a normal rack of ribs making them more tender and richer in flavor. Why we love them: They're cooked low and slow for 8 hours.

Grill Smoked Baby Back Ribs

A grilled rib recipe straight from one of our Hy-Vee Chefs ... so you know it's going to be good!

3-2-1 Grilled Smoked Ribs

As easy as 3-2-1. These ribs are grilled low and slow over indirect heat for a tender texture that everyone will love.

Baby Back Ribs with Dr. Pepper BBQ Sauce

Not only are these baby back ribs grilled low and slow but our sweet and savory Dr. Pepper BBQ sauce will have everyone coming back for seconds.

Mocha-Rubbed Ribs

Charred grilled ribs paired with a mocha rub make for rich and flavorful grilled ribs.

Sticky and Sweet Country-Style Ribs

Want more meat on your ribs? Reach for country-style ribs which are known for containing the most meat. Then brush them with a quick homemade barbecue sauce made in your blender.

Grilled Molasses Pork Ribs

Grill your ribs low and slow covered with foil and then brush with our homemade savory, and slightly sweet, molasses barbecue sauce.

Country Pork Ribs

It doesn't get easier than our 3-ingredient Country Pork Ribs recipe. Just season, grill, and brush with your favorite sauce.