Primary Media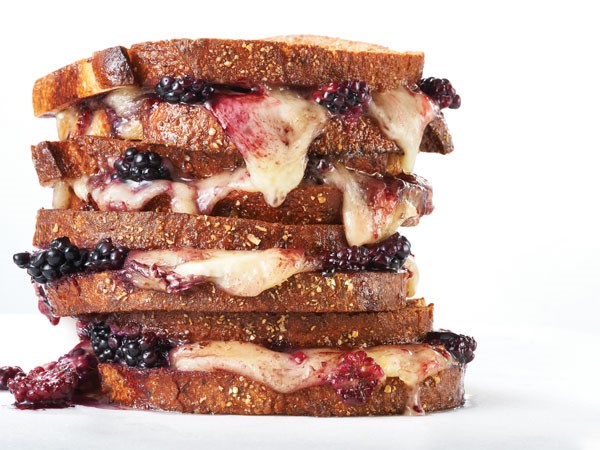 Description
What's our secret to these can't-get-enough recipes? It's simple: blackberries. Learn why they pair so well with balsamic vinegars, barbecue sauces, pork, and beef. 
Salmon and Sweet Potato Salad

Why it works: Tart balsamic vinegar and sweet blackberries cut the richness of the salmon and play off the fresh greens and roasted sweet potatoes.

Blackberry Grilled Cheese

Why it works: Blackberries cut the richness in this brie grilled cheese. Plus, they add a nice crunchy texture to the grilled cheese.

Blackberry-Bourbon Burger Sliders

Why it works: Sweet and tart blackberry jelly tones down the harshness of the bourbon to pair with this juicy grilled beef slider.

Blackberry-Chipotle Jam

Why it works: Because who doesn't want sweet and smoky? The blackberries add sweetness while the chipotle peppers add smokiness. 

Steak and Blackberry Salad

Why it works: Blackberries and mustard are a match made in flavor heaven! 

Smoky Baby Back Ribs with Blackberry Barbecue Sauce

Why it works: Sweet and smoky barbecue sauce needs something a little sweet to keep you going back for more. In this recipe, that "something sweet" includes a double-dose of blackberries: fresh berries and jam included.

Grilled Tuna with Fresh Berry Sauce

Why it works: The three ingredient blackberry, lemon, and honey sauce brighten up the flavor of the grilled tuna.