How-to Article
Primary Media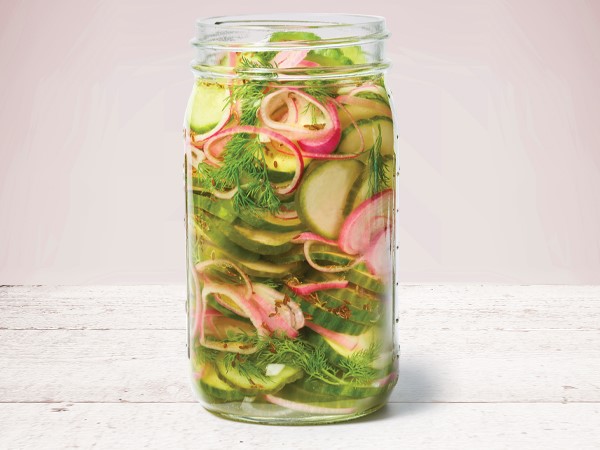 Directions
First things first, gather the produce for our Cucumbers with Shallots. Prep produce; add to jar. 

Bring brine and seasonings to a boil, stirring to dissolve salt and sugar. 

Pour brine over produce, leaving 1/2-inch headspace in jars. 

Screw lids on tight, then refigerate. Store covered in the refrigerator for up to 2 weeks.
Help us make this page better!