Primary Media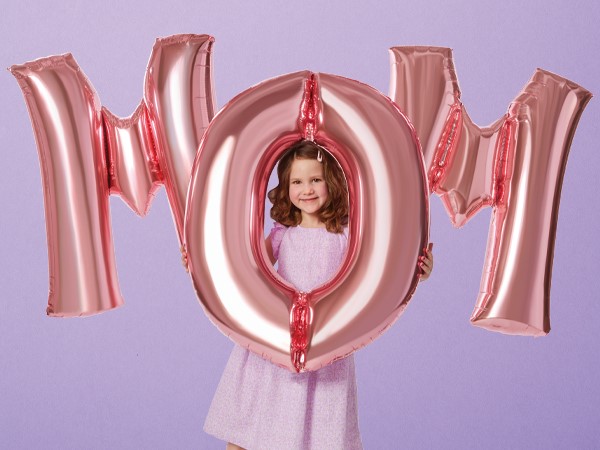 Description
Pick up something sweet, pretty, fragrant, indulgent, or simply thoughtful—all these Mother's Day gifts are available at Hy-Vee.
Don't forget, you can also order a meal for Mom for pickup!
All-Natural Candy

Sugarpova Flirty Strawberry Cream candies are the fun and playful lip-shaped gummies brand created by tennis star Maria Sharapova. They're even made with all-natural ingredients.

Chocolate

Bath & Body

Look for the Philosophy Set "You're Amazing" in the beauty department. This one includes foaming gel for hair and body, plus creamy moisturizer.

Cosmetics Brushes

Time for new brushes? Pick up a set of 5 MODA Cosmetics Brushes plus the travel pouch.

FLOWER Beauty

Explore the range of FLOWER Beauty skincare, cosmetics, and styling tools from Drew Barrymore's brand, including our favorite Warrior Princess Mascara.

Coffee Cup

Why not remind Mom every morning with a designer Kane Home Mother's Day Mug, including a sweet message. It just so happens to be dishwasher and microwave safe.

Coffee Press

Bring the coffee shop to her kitchen with the Primula Copper Coffee Press. It makes smooth, rich French press coffee in style—perfect for pairing with French macaroons.

Gift Cards

Gift cards are the perfect gift: practical, portable, and available for several different retailers.

Bakery Macarons

Mother's Day is the occasion you've been waiting for to try the famously colorful French cookies that are almost too pretty to eat.

Pet Supplies

Perfume

We suggest the Marc Jacobs Daisy Dream. It's light, airy, fruity, and floral, and it's inspired by fresh daisies, so you'll know just what kind of flower to give with it.

Wine & Spirits

Mommy & Me Socks

Look for the Joe Fresh Mother & Daughter socks and find a pair for Mom (or yourself) and the little munchkin.

Loungewear

Joe Fresh keeps your mom looking amazing in the latest looks of the season—check out active wear, dresses, and swimsuits.

Scented Candles

That's right, Hy-Vee has your favorite Yankee candles for Mother's Day. Try the Pink Sands, a mix of citrus, bright florals, and spicy vanilla; or Lilac Blossoms, with its lush heavenly aroma of fresh lilacs.

Basin Bombs

There's no shortage of gift options in the Basin department. We're loving the variety of bath bombs, bath salts, soaps, body scrubs, and body butters.

Artisan Mixer

Surprise Mom with a powerful KitchenAid artisan mixers, so she can make you dozens of her famous homemade cookies. Win, win!

Dessert Board

Greeting Cards

Don't forget to say a little something special. Our abundant selection of greetings cards helps you craft the perfect message to Mom.

Flowers

Visit Hy-Vee Floral for fresh flowers to make your own arrangement, or let our florists make one for you. We also deliver bouquets!

Hy-Vee Plus Membership

For a $99 annual fee, Hy-Vee Plus members get fuel savings, exclusive monthly deals and offers, free standard delivery and 2-hour express pickup, and much more.