Primary Media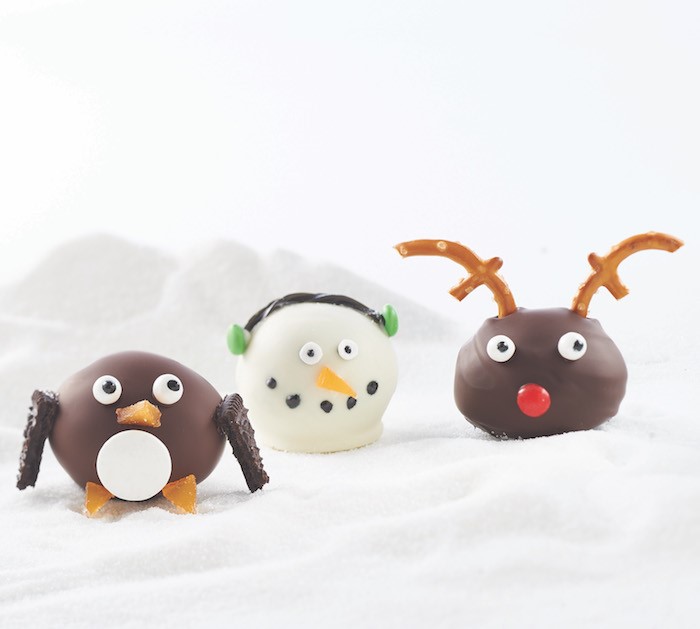 Description
Oooohhh ... awwwww. These adorable creations are a few of our favorite holiday baking traditions.
Ice Cream Ornaments

Snowman Pops

Rolo Reindeer

Gingerbread Cutouts

Cranberry-Pistachio Stars

Coconut Snowman & His Strawberry Trees

Coconut Snowman
Make a double recipe of rice cereal treats and form 3-, 4- and 5-inch balls while still warm. Coat in melted white chocolate, roll in shredded coconut and stack to form a snowman. For hat, cut three Hy-Vee Bakery chocolate cookies using a 2-inch round cutter and place on top of chocolate cookie. Attach all pieces with melted white chocolate.

Strawberry Trees
Drizzle fresh strawberries with melted chocolate. Using wooden skewers, attach strawberries to a styrofoam base shaped like an upside-down cone. Dust with powdered sugar. 

Peppermint Candy Bowls

Christmas Cookie Truffles

Whip up some no-bake cookie truffles and decorate them with candy, cookie pieces, and pretzels.