Primary Media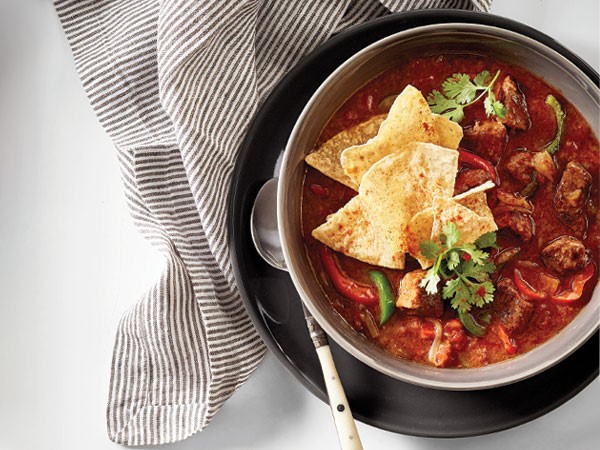 Description
Whether your new to the Instant Pot trend or looking for new recipes to test out, we've got you covered. We've got soups and stews that are perfect for keeping you warm through the winter months, or really any time. Plus, they come together in almost and instant.
Instant Pot Sausage, Potato, and Kale Soup

Our take on a classic Italian Zuppa, our recipe is packed with sausage, potatoes, and kale. Add heavy whipping cream after pressure cooking for a creamy texture.

Fajita Beef Stew

Okay, who doesn't love beef fajitas? Try our pressure-cooked soup made with our Short Cuts fajita vegetables, stew meat, and fajita seasoning. Then top with crunchy tortilla chips.

Instant Pot Bone Broth

Bone broth is full of healthy collagen but can take multiple hours to make on the stovetop or in your slow cooker. But your Instant Pot? It takes less than half the time!

Vegan African Stew

Okay, guys, hear us out on this one ... you need to add peanut butter to your stew! Don't believe us? Try our 45-minute version of a classic African Stew.

Instant Pot Chicken and Dumplings Stew

Mmm. Chicken and Dumplings Stew. We can't get enough of this classic made in our Instant Pot. Our Test Kitchen-approved recipe will not disappoint!