Primary Media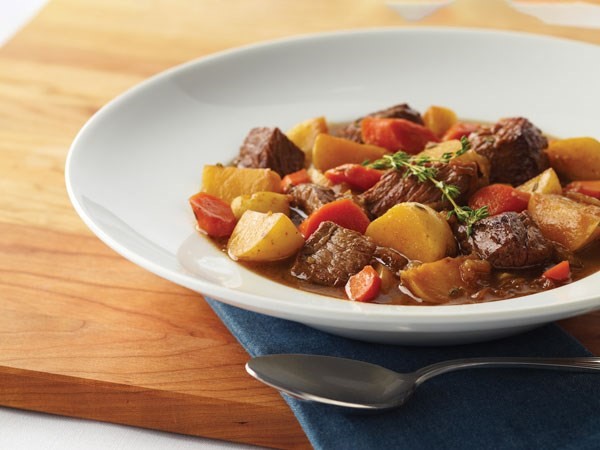 Description
Prep these soups in the morning and slow cook on LOW all day. You'll love coming home to a steaming hot dinner.
Slow-Cooker Turkey Chili

With only 20 minutes of prep time, you're able to prep this hearty chili in the morning and then leave it to cook in the slow cooker for 6 hours on LOW. 

Halftime Chili

Just brown the meat, and add to the slow cooker along with beans, tomatoes, and seasonings, and you're on your way to a delicious chili.

Slow-Cooker Chicken Pot Pie

Chicken pot pie has never been this easy. Make the chicken pot pie filling by adding all of the ingredients to a slow cooker for 7 to 9 hours on LOW and top with freshly baked Hy-Vee biscuits. 

Creamy Chicken and Wild Rice Soup

Creamy, crave-able chicken and wild rice soup is a fall go-to. Just place all the ingredients in the slow cooker, cover, and cook on LOW for 7 to 8 hours.

Chef Jack Craft's Hearty Beef Stew

Hearty is the right word to describe this beef stew. Slow cook this classic recipe for 6 hours on LOW for tender, fall-apart beef. 

Creamy Chicken Noodle Soup

There's just something about this classic soup that screams comfort food. Add all of the ingredients to a slow cooker, set it, and forget it.

Slow-Cooker Loaded Baked Potato Soup

Tangy, creamy, loaded potato soup in the slow cooker? You heard that right! Cook on LOW for 4 to 5 hours, or, if you're in a weeknight-rush, cook on HIGH for 2 to 3 hours.

Ham and Bean Soup

Packed with fall vegetables, beans, and ham, this slow cooked ham and bean soup is one of our fall favorites.