How-to Article
How-To
How to Make a Lattice Pie Crust
Primary Media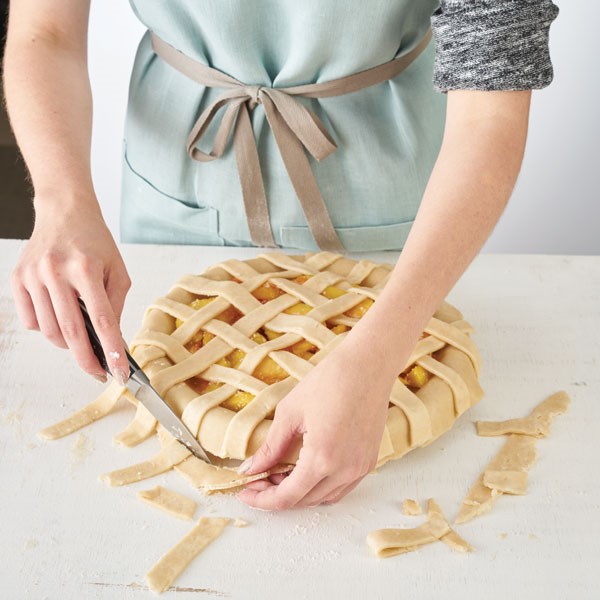 Description
Once you get this technique down, there's no slowing down your pie game. But just remember, even if it doesn't turn out perfect, it won't stop anyone from eating it.
Directions
Prepare Double-Crust Pie Pastry.

Roll out top and bottom crusts. Insert bottom crust into pie tin or pie plate. Using a pastry wheel or sharp knife, cut top pastry into 1/2-inch-wide strips.

Lay five of the pastry strips crosswise over top of the filling, placing them about 1-inch apart.

Fold every other pastry strip back halfway. Then place a new strip in the center of the pie across the strips already in place. Return folded strips to original placement.

Weave additional strips in the same manner until the lattice covers the filling, and flute edges to seal. For additional shine, lightly brush woven lattice strips with milk, half-and-half, or whipping cream and sprinkle with coarse sugar.
Help us make this page better!