How-to Article
How-To
How-To Make Pie Crust Using a Food Processor
Primary Media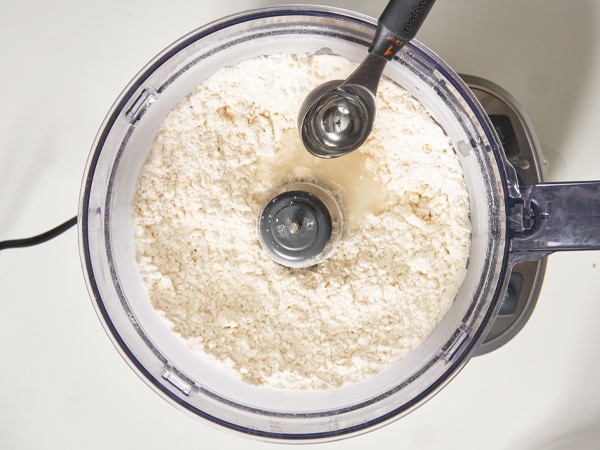 Description
Shortcut your way to a homemade pastry by using a food processor. It works quickly for consistent results. Follow these steps and proceed fearlessly into your pie-making adventure.
Directions
Add Ingredients:
Combine the flour, sugar, and salt, then place the shortening on top.

Cut in Fat:
Cover and pulse with on/of turns until mixture resembles cornmeal with pea-size pieces of shortening.

Add Water: 
Sprinkle ice water, 1 tablespoon at a time, over flour mixture. Cover and pulse with on/off turns.

Form the Dough:
Continue adding water and pulsing until the flour mixture is moistened and holds together.

Roll Pastry:
Roll from center to edges on a lightly floured surface using a lightly floured rolling pin.

Transfer Pastry:
Carefully wrap the pastry around a rolling pin and transfer to a pie plate. Folding it into fourths and easing it into the dish without stretching will also work. 
Help us make this page better!