Food Love
4 Quick Asian Recipes That Are So Much Better Than Stir-Fry
Primary Media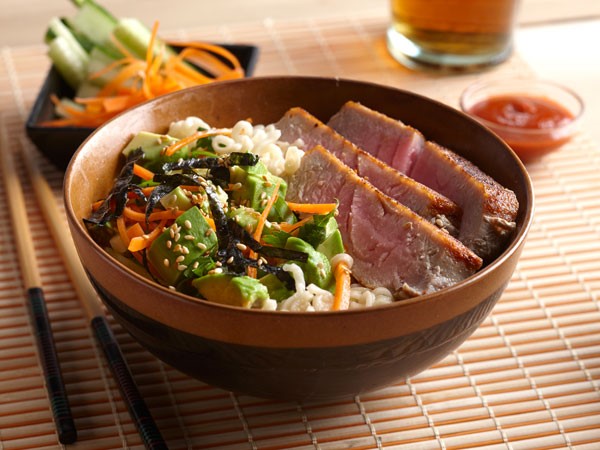 Description
We love stir-fry just as much as the next cook. Mostly because it's quick, healthy, and an easy way to get veggies on the table. Then we discovered these ... also quick and healthy with lots of veggies. It's nice to have options that taste this good.
Tom Yum Vegetable & Shrimp Soup

This traditional Thai soup packs a little heat and a hint of sour in the broth. For weeknights, it's a quick-cooking secret weapon that's way better than takeout.

Spicy Tuna Roll Ramen

Grabbing sushi is always a quick option, and so is ramen, for that matter. But when you combine the best of each, you end up with a quick and healthy dinner you can feel proud of. 

Chicken Vindaloo

This comforting Indian curry is full of aromatic, warming flavors. Using a jarred vindaloo sauce helps you put this meal on the table in less than 25 minutes. 

Grilled Bahn Mi Brats

We used pineapple brats for this recipe, but you could easily use any flavor of brat, or even a burger. What makes it great is the combination of fresh veggies, jalapeno sauce, and spicy peanuts.