Living
4 Toaster Recipes That Are More Than Just Toast
Primary Media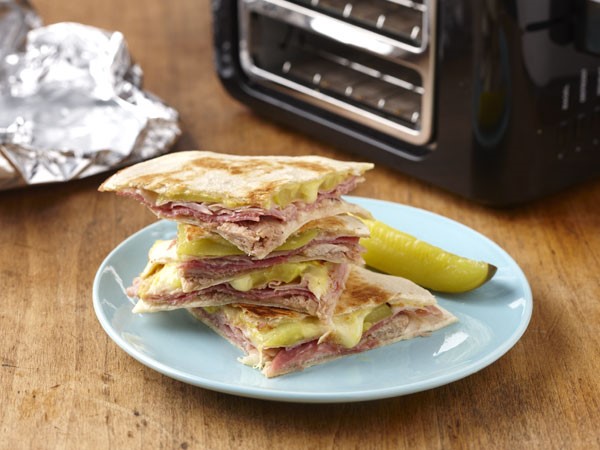 Description
Let your toaster fulfill its potential with these easy toasted recipes.
Toaster Taquitos

You toasty, melty, crispy taquitos can be done in the time it takes for the oven to preheat. 

Loaded Sweet Potato Toasts

Thinly slice sweet potatoes and toast on high until golden brown, then top with your favorite toppings. Our fave: almond butter, blueberries, strawberries, and pistachios.

Toasted Caprese Grilled Cheese

Vegetarian or not, you need to try this sandwich. Layer pesto, mozzarella, roma tomatoes, and fresh arugula between two slices of Hy-Vee Bakery bread. Wrap in foil and toast.

Cuban Toaster Quesadilla

What's better than a Cuban sandwich? A Cuban quesadilla. Even better, no skillet required.