Primary Media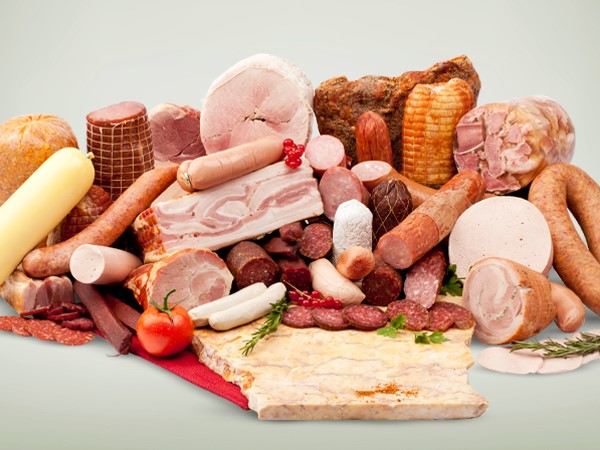 Description
Charcuterie is an extremely easy and versatile option to go with for appetizers, or even the main course at your wedding! We grilled our meat and cheese experts for their best advice they give engaged couples for building wedding charcuterie boards.
Tip 1: Decide if Charcuterie Will Be an Appetizer or Main Dish

For appetizers, you want toned down flavors that will complement the main dish and not overpower it. But if you want to do charcuterie as your main dish, you can go all out with spicy, sweet, and even dessert options.

Tip 2: Determine How Much Food You'll Need

Appetizer: 1-2 ounces of meat and cheese per person

Main dish: 3-4 ounces of meat and cheese per person

Take a look at our standard charcuterie boards to get an idea of how much food you'll need. Keep in mind our Hy-Vee experts can customize everything and help you build the charcuterie of your dreams!

Tip 3: Choose Your Flavor Profiles

Go with contrasting flavors for instant excitement, such as:

Sweet and savory
Pepper and sweet
Fat and brine

Your meat and cheese expert can help you choose the best combinations and give you ideas for seasonal ingredients. Get inspiration from the jarcuterie flavor pair-ups from HSTV's Seasons!

Tip 4: Have Plenty of Bread

Stock up on a variety of chewy bread, high-crunch crackers, and crispy crackers. Each serves a different purpose and can be a great way to extend your budget. Crusty, bakery-fresh bread is a filling choice for larger parties.

Tip 5: Add Sweetness

Jams and jellies pair surprisingly well with meat and cheese. You can't go wrong with fig jam and red pepper jelly—they both complement a variety of meats and cheeses. Manchego and fig jam is always a crowd favorite.

For all things cheese and charcuterie, check out our Cheese Guide!

Tip 6: Use Food Accents That Double as Decoration

Olives, nuts, and fruit are a great way to add a pop of color and texture. Cantaloupe and prosciutto are an especially tasty pair.

This article features our most tried-and-true flavor accents, including grapes and candied walnuts.

Tip 7: Arrange Your Board

A well-arranged charcuterie board offers surprises at every turn. Separate like elements to create visual interest and encourage guests to try new combinations. Take colors and textures into consideration and grouping foods that go well together.

If you partner with Hy-Vee, our charcuterie experts can handle all the arranging! This episode of Just Pin It also has great arrangement inspiration that can be applied to wedding charcuterie.

Tip 8: Don't Forget Utensils!

You'll need small spoons for dips and spreads and small tongs for meats and cheeses. Be sure to include cheese knives to cut blocks of cheese.

Want your charcuterie to be portable? Get inspiration from Just Pin It's charcuterie cones.

Tip 9: Pair With Drinks

Bubbly beverages such as rosé or wine pair well with cheese and cured meat. Lagers won't overpower your palate. Here are some great tips for pairing white wine with cheese.