Primary Media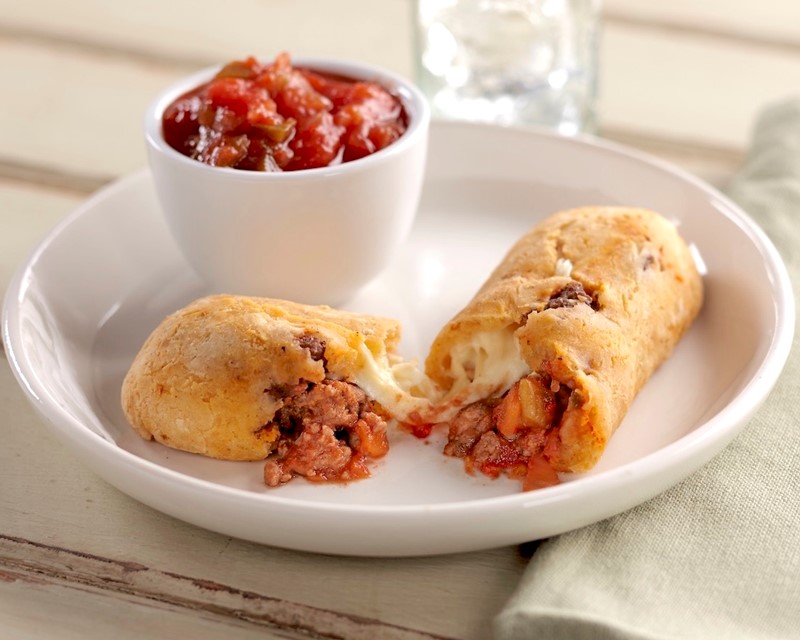 Description
Beer bread and crackers, pizza pockets and stuffed bread sticks—you won't believe how easy it is to transform a gluten-free pizza crust mix into all these other tasty meals and snacks.
Gluten-Free Cheese Crackers

Did you know you can turn pizza crust mix into crackers? With 4 simple ingredients, these cheesy, flakey crisps can serve as a snack or special appetizer paired with spreads and dips.

Gluten-Free Pizza Pockets

We loved the spicy jalapeno seasoning in these Gluten-Free Pizza Pockets, but if you're planning to make them as an after-school snack, you can leave out the spice and cut each one into four triangles for serving.

Gluten-Free Cheddar Garlic Beer Bread

A popular recipe around the test kitchen, this gluten-free beer bread is a new favorite for game day eats. We used Redbridge Gluten-Free Red Lager for this, but any gluten-free beer will do.

Gluten-Free Taco-Stuffed Bread Sticks

We're changing up Taco Tuesday with our Gluten-Free Taco-Stuffed Breadsticks. They're loaded with ground beef, salsa, and mozzarella sticks—so basically, the whole family will love them.