Primary Media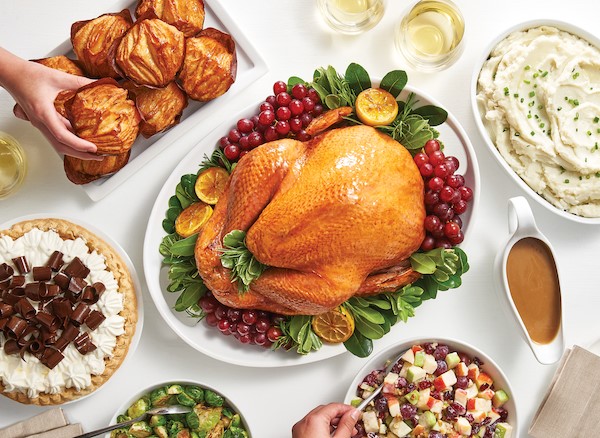 Description
We've all been there ... you get home from the store only to realize you forgot the cranberry sauce and are out of foil. Not this year. Use this list to make sure you're prepared to have the feast you planned for.
Sweetened Condensed Milk

A number of tasty desserts rely on this often forgotten item. Caramels, cream pies, mousse, and of course, pumpkin pie.

Cranberries or Cranberry Sauce

Whether you like it from a can or made fresh, don't forget the cranberries or sauce. Also, remember to get fresh citrus, like oranges, to use for zest. It makes the world of difference in cranberry sauce.

Chicken Stock or Broth

However much you think you need, get twice as much. Trust us. You'll want to make recipes with your leftovers, too.

Simply Done Containers

Grab a stack of Simply Done containers—they're perfect for sending guests home with leftovers.

Foil, Parchment Paper, Pastic Wrap

Check your inventory of foil, parchment paper, and other storage or cooking items that will help keep food warm or fresh before or after the big meal.

Centerpiece

Stop by the Hy-Vee floral department for a fresh centerpiece for the table or as a thoughtful host or hostess gift.

Nuts or Dried Fruit

Many Thanksgiving recipes call for nuts for extra crunch, flavor, and texture or dried fruit for sweetness. And let's definitely not forget about pecan pie. Pro tip: Get the exact amount you need by using the bulk bins, available at select stores.

Dinner Rolls

Because even you don't eat them all the day of, they make the best little sandwiches the day after.