Primary Media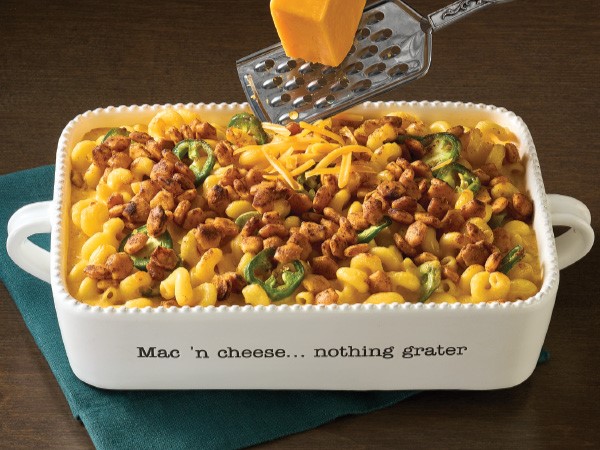 Description
Thanksgiving only comes once each year, so make sure you have a delectable feast prepared with side dishes everyone will love. From buttery mashed potatoes to cheesy macaroni casserole, these traditional Thanksgiving side dish recipes belong on everyone's holiday menu.
Dairy-Free Green Bean Casserole

This dairy-free twist on the classic Thanksgiving side dish doesn't sacrifice flavor. Simply swap regular milk for Hy-Vee unsweetened original almond milk.

Jalapeño Mac-and-Triple Cheese

Give your traditional mac-and-cheese casserole a kick with fresh jalapeño peppers, three succulent cheeses and a toasted, smoky topping.

Gluten-Free Apple-Brussels Sprouts Stuffing

This easy, savory stuffing is bursting with fall flavors and is perfect for your gluten-free guests. 

Potatoes Supreme

The best mashed potato recipe exists, and it's this one right here. We call this Potatoes Supreme because the potatoes are mixed with sour cream, bacon bits and cheese!

Bourbon Sweet Potato Casserole

Bourbon-flavored maple syrup adds a sweet and smoky flavor to each bite of this classic Thanksgiving side dish.