Primary Media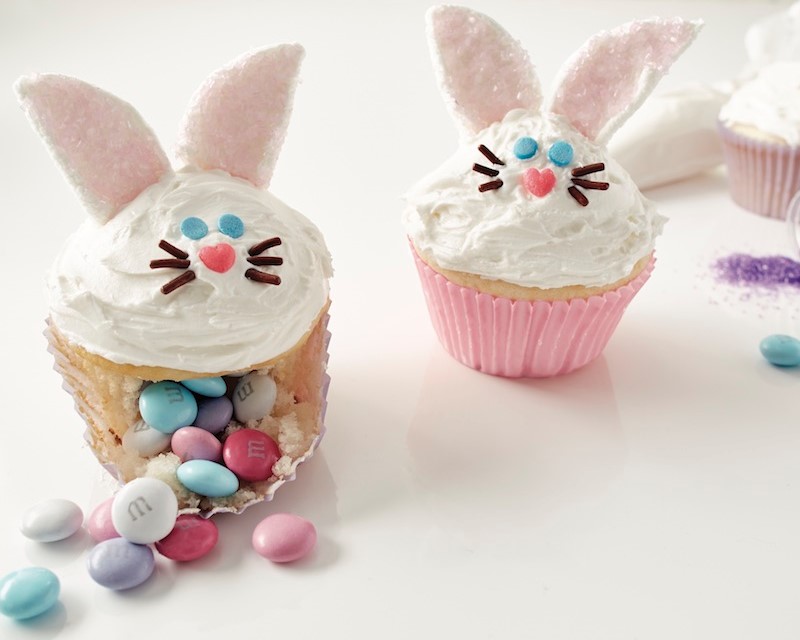 Description
For spring birthdays, brunches, and showers, these too-cute cupcakes will have everyone hopping to the dessert table. 
Easter Basket Cupcakes

Use a grass piping tip to give your cupcake an Easter basket look; then top with candy eggs.

Easy Egg Nest Cupcakes

No special piping tips needed—just frost with vanilla frosting and top with chocolate shavings to make a nest. Then place the candy eggs on top.

Baby Robin Cupcakes

Lightly frost the top of the cupcake with frosting; then cover with toasted coconut to make the Robin's nest. Then you can dab on colored frosting to make baby birds.

Carrot Top Cupcakes

Make a batch of spice cake or carrot cake cupcakes and ice with white frosting. Then pipe on a orange carrot and use fresh herbs, such as parsley or mint for the carrot top. 

Springtime Blooming Cupcakes

Simply snip mini marshmallows in half, toss with coarse sugar, and arrange on top of your cupcake. 

Piñata Easter Bunny Cupcakes

Scoop out a plain Hy-Vee cupcake, tuck in candies, pop the top back on and frost. Use sprinkles for a face, and give him his ears by cutting triangles out of jumbo marshmallows.