Primary Media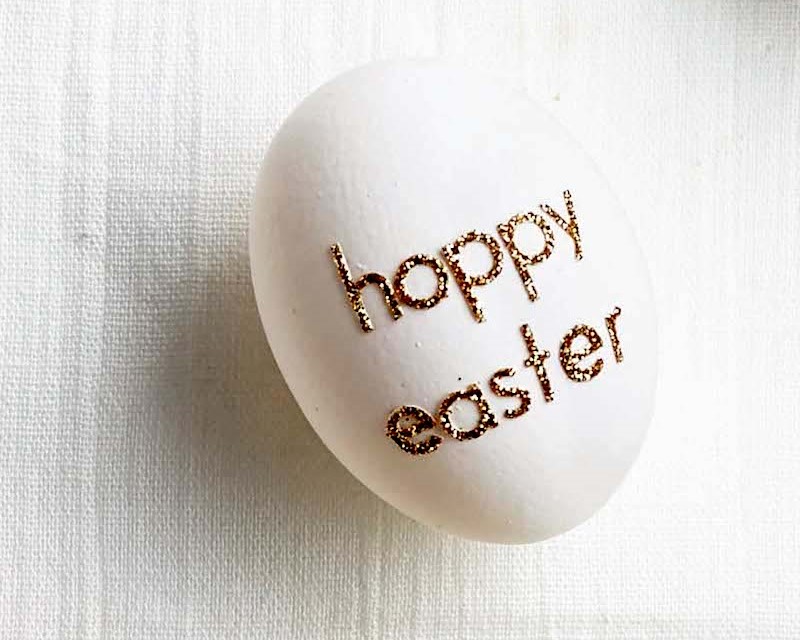 Description
Create your own designer Easter eggs with these fun and simple ideas. 
Beribboned Easter Eggs

Beautify brown eggs by wrapping them with thin ribbon and securing the ends with tape. Try this on white eggs too, using ribbon in various fun patterns.

Letter Perfect Eggs

Say "Hoppy Easter" by applying tiny adhesive letters. Find all sorts of colors at craft stores.

Marker Art Eggs

Grab colored permanent markers to draw pretty designs on your Easter eggs. Don't worry if your line art isn't perfect—wobbly or uneven lines just add character.

Golden Eggs

Make your very own golden eggs using a gold leaf kit from the craft store. Just follow the directions on the package.

Mosaic Magic Eggs

Cut colorful washi tape into geometric shapes and stick them on the egg to create your own mosaic pattern.