Primary Media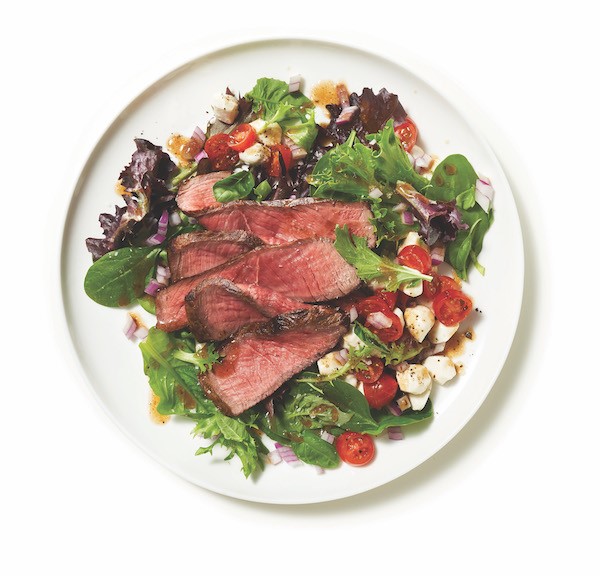 Description
When it comes to salad, we've got it in the bag. Use this simple formula to build a better salad—one you'll actually get excited to eat.
Base: 2 cups of greens
Protein: 2 ounces of meat or seafood or 1/3 cup beans
Fruits & Veggies (try 2 or 3): 1/4 cup each of something yellow/orange, something green, something red, or something white
Bottled Dressing: 1 to 2 tablespoons
Seasoning (try 1 or 2): 1/8 teaspoon each salt, cracked black pepper, or chili powder  
Extras (try 1 or 2): 1 ounce cheese, 1 tablespoon nuts, 1 tablespoon dried fruit, 1 tablespoon chopped fresh herbs, 2 tablespoons olives, 1/8 cup tortilla strips, 1 tablespoon toasted coconut

Try one of our test kitchen favorites below.