Primary Media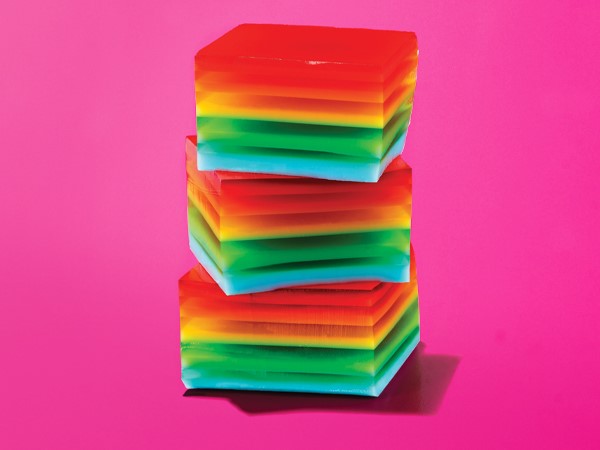 Description
It's time to let this favorite childhood treat shine in new ways! Break out of the mold and let Jell-O work its magic, adding color and punchy fruity flavors to dessert and snack recipes. You'll be sure to have everyone at the table saying, "Jell-Whoa!"
Jell-O Candy Melts

Need a sweet treat for when that sweet tooth calls your name? These Jell-O Candy Melts can be stored in the refrigerator and made with your favorite flavor of Jell-O! 

Rainbow Jell-O Squares

These layered Rainbow Jell-O Squares are sweet, fruity, and completely show-stopping. They require a bit of patience between refrigerating the layers, but the end result is totally worth it!

Raspberry Jell-O Ice Cream

Homemade ice cream gets so much easier. Just reach for cream, sweetened condensed milk, and raspberry flavored Jell-O.

Sweet and Sour Jell-O Grapes

A quick and healthy sweet and sour snack is just a few minutes away! Coat green grapes in your favorite flavor of Jell-O and you'll wonder why you haven't been doing this all along. 

Lemon Jell-O Pinwheels

Did you know you're only 3 ingredients away from these easy and oh-so-satisfying Lemon Jell-O Pinwheels?

Strawberry Jell-O Frosting

If you're looking to make an easy frosting, reach for that packet of Jell-O. Yes, we're serious! You'll love the subtly fruity and sweet flavor it adds to your cupcakes, cakes, and other confections.

Jell-O Flavored Sugar Cookies

These colorful cookies have a not-so-secret ingredient: Jell-O! Use your favorite to color and add a subtle hint of flavor to our cake mix cookies.

Orange Jell-O Shots

These fun alcoholic Jell-O shots are made with Row Vodka for a treat that's adults only. If you're wanting to make them kid-friendly, just replace the vodka with cold water.