Primary Media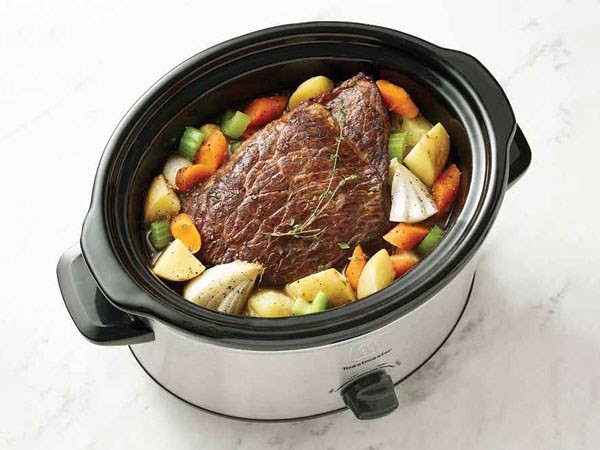 Description
Leaner and more affordable than Prime Reserve or Choice Reserve, Hy-Vee Angus Reserve is 100% quality beef at an everyday value. For juicy, naturally aged flavor that won't break the family budget, this is the go-to. 
Hy-Vee Angus Reserve Flank Steak

Slices of flank steak are great for sandwiches, salads, fajitas, and anything that involves condiments or sauces. Because it's a lean cut, we like to use a bold marinade—an easy thing to prep the night before, giving it a night to marinate in the fridge. The next day, you can quickly cook it on the grill or slice and toss with a quick stir-fry blend.

Hy-Vee Angus Reserve Flat Iron Steak

Also known as top blade steak, this tender, well-marbled cut has a robust flavor. Its uniform thickness makes it ideal for grilling, and it works especially well with assertive rubs, like pepper and ginger or a garlicky herb paste. Grill it whole or in kabobs. 

Hy-Vee Angus Reserve Skirt Steak

This long, thin cut is well-marbled and has a deep, rich taste. We like to call it fajita meat. Season the steak with salt and pepper—it needs nothing more. Intense heat on the grill gives the steak a rich char that's smoky and crisp at the edges. Slice it against the grain for fajitas, stir-fries, or sandwiches.

Hy-Vee Angus Reserve Bottom Round Roast

Bottom round roast comes from the rump and hind leg region and has minimal marbling. Because it's a leaner roast, it's best to use a slow cooking method. Enter Grandma's comforting pot roast. A 3-pound boneless bottom round roast will serve about 8 to 10 in this recipe.

Hy-Vee Angus Reserve Bottom Round Steak

Lean and inexpensive, this steak also comes from the rump and hind legs. It's best when thinly sliced and marinated for at least 30 minutes. Then it can be quickly cooked in a wok or pan with veggies or noodles.

Hy-Vee Angus Reserve Sirloin Steak

Sirloin is divided into top sirloin and bottom sirloin, with the top cuts being great for grilling. Bottom sirloin cuts, like tri-tip, are nice for roasting, in addition to grilling.