How-to Article
How-To
How to Make Overnight Oatmeal
Primary Media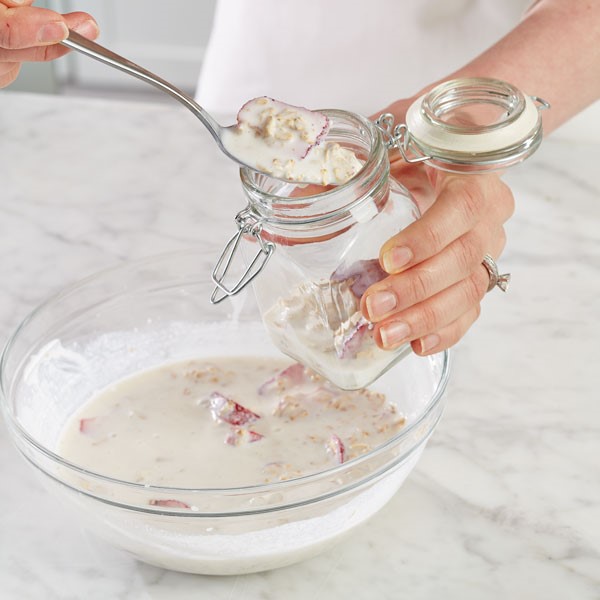 Description
It's no surprise that overnight oats recipes are everywhere. They're simple, healthy, easy-to-prep, and pretty darn tasty. Add spices like cinnamon and nutmeg, or fruit like berries and bananas. Use whatever flavor of yogurt you like best. Sweeten it up with honey or brown sugar and swap out the milk for non-dairy if you prefer. The point is, it's entirely up to you, and it's impossible to mess up. 
Directions
In a medium bowl, combine yogurt, oats, milk, fruit, or pecans, and brown sugar

Transfer mixture to a pint jar or two half-pint jars. Cover and refrigerate overnight or up to 3 days.
Help us make this page better!