How-to Article
How-To
How to Make Gluten-Free Breakfast Pockets
Primary Media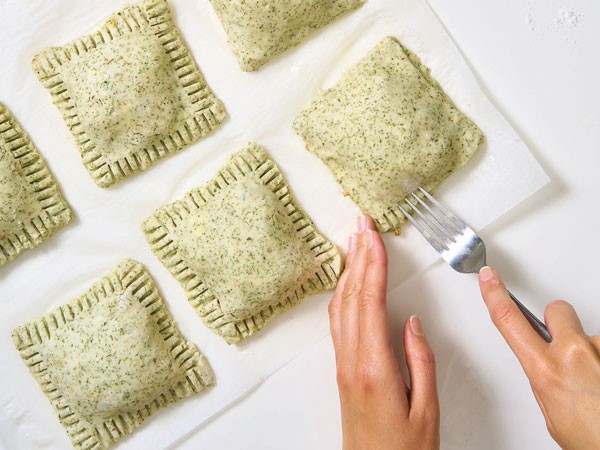 Description
These hot enclosed sandwiches are easy to bake and convenient to take. Try our Gluten-Free Breakfast Pocket recipe made with an herbaceous  gluten-free crust filled with eggs, sausage, and hash browns. We'll show you how they come together in just 3 easy steps.
Don't forget to check out our full recipe for Gluten-Free Breakfast Pockets!
Directions
First thing's first! Get the full recipe here. Make the dough according and filling according to recipe directions. 

Roll out dough to a 16x12-inch rectangle on a lightly floured surface. Cut into 12 (4-inch each) squares.

Place filling in the middle of 6 squares, leaving a 1/8-inch border.

Apply egg white along edges of filled pastry squares; cover with remaining squares.

Use a fork to crimp and seal pastry edges; cut two vent slits diagonally into top of dough. Brush tops with egg white and sprinkle with sea salt before baking.
Help us make this page better!