Primary Media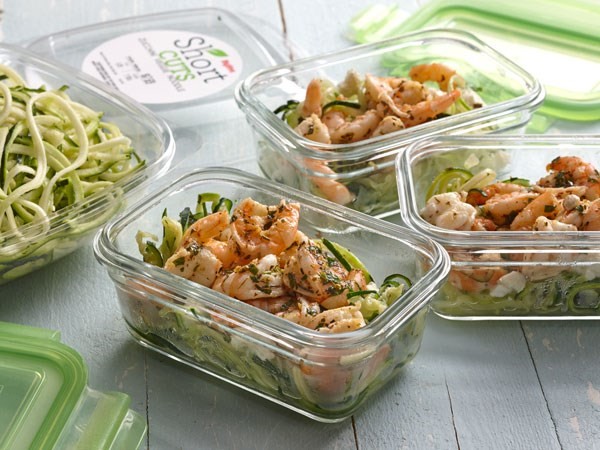 Description
A gluten-free diet can be challenging at times. Use some of these simple hacks to make your gluten-free diet a little easier (and more delicious) to maintain.
Breadcrumbs? Who Needs Em.

Substitute crushed crispy rice cereal for breadcrumbs in your recipes. They work well in foods like meatballs, meatloaves, and even breading mixtures (think breaded chicken and fish). Just season the crushed cereal as you normally would. 

Veggie Noodles

Substitute noodles for spiralized vegetables. Try zucchini, butternut squash, beets, or sweet potato noodles. If you don't have a spiralizer at home, use a vegetable peeler and peel thin strips of vegetables and boil until they're tender. You can also find pre-made veggie noodles in the produce section at most Hy-Vees.

Gluten-Free Roux

A roux is a mixture of flour and fat used as a base in sauce. You can substitute equal amounts of a gluten-free flour mix for regular flour. Just make sure to keep some additional liquid on hand—gluten-free flours tend to absorb more water than traditional flour.

Pie Crust Swap

For savory pies and quiches, substitute rice, gluten-free hash browns, or thinly slice potatoes for your crust. (Adding cheese and spices makes it extra delicious). For sweet pies, consider a crisp instead, since they're basically crustless pies with a buttery crumble topping. 

Don't Underestimate Polenta

For small bite-sized appetizers, replace crostini or crackers with polenta. Slice tubed polenta and bake according to package directions. Then top with brushetta, pesto, or roasted vegetables for a quick and savory snack.

Learn to Wrap

Go gluten-free with wraps and tacos by using lettuce or corn tortillas instead of flour tortillas. Just make sure the corn tortillas are labeled as gluten-free.

Friend Your Freezer

Some gluten-free flours and products lack preservatives, causing them to spoil or go stale more rapidly. Help them last longer by storing them in the freezer.