How-to Article
Primary Media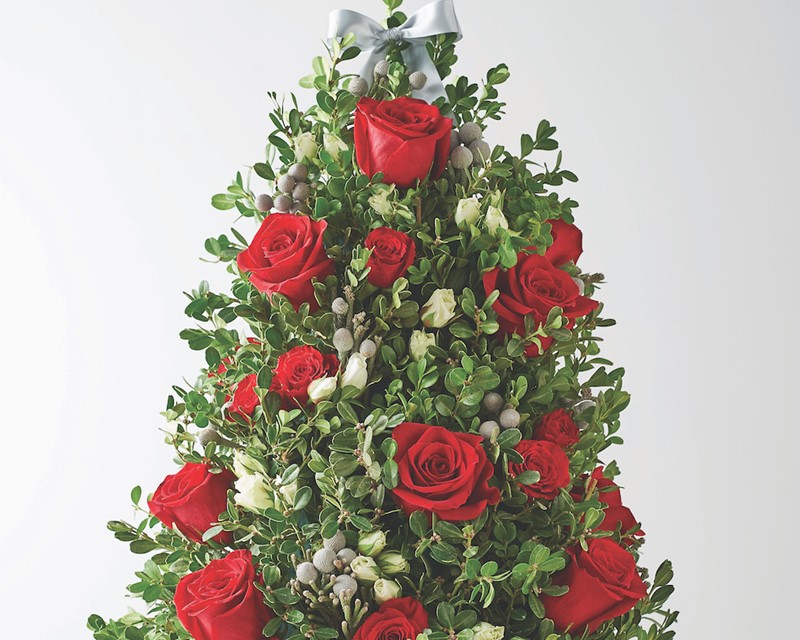 Description
Roses may not grow on trees, but they sure do look gorgeous on them.
Directions
Step one: Insert cut red and white rose varieties and silver brunia into a mini boxwood tree. 

Step two: Adorn the top of your tree with a ribbon bow.
Help us make this page better!