Food Love
5 Recipes That Prove Sweet was Meant for Heat
Primary Media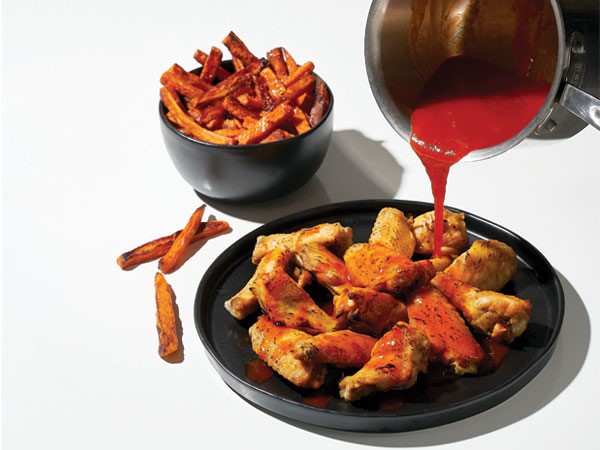 Description
Sweet is the perfect match for heat and we've got recipes to prove it! Each of these recipes have a sweet and hot side that you won't be able to get enough of!
Spicy Sweet Potato Fries

It's right there in the name. Sweet potato fries are coated with cayenne ketchup and served with spicy ketchup for a twist of heat.

Sweet and Sticky Hot Wings

What makes these sweet and sticky and hot? The red pepper jelly plus Frank's Red Hot Sauce.

Mojo Shrimp Bowls

Mojo sauce is an explosion of jalapeno and citrus flavors and is an iconic Cuban flavor combo. We love it on top of our shrimp bowls.

Maple and Sriracha Roasted Cauliflower Steaks

It's all right there in the name. Roasted cauliflower steaks are smothered in a sweet maple syrup and spicy Sriracha sauce.

Pulled Pork Sandwiches with pineapple Coleslaw

Who doesn't love pulled pork sandwiches? What about pulled pork tossed in a spicy sauce and piled high with sweet pineapple coleslaw?