Primary Media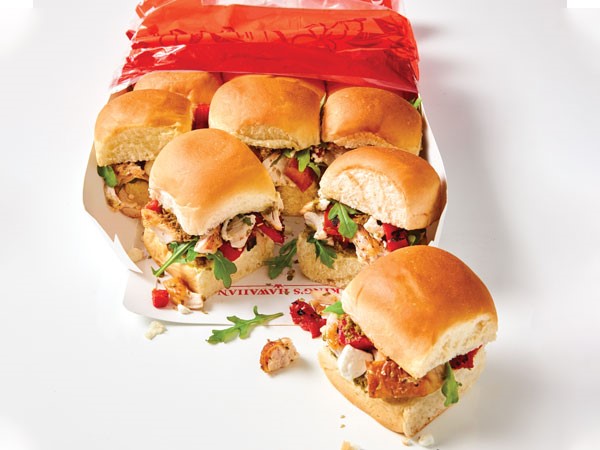 Description
Let's face it... in the Midwest, we have to enjoy the warm weather while we can! Take advantage of the sunny weather by having some lunch al fresco (AKA outside). And that means just one thing... picnics! Get our ideas, recipes, and hacks for your best summer picnic yet.
Keep Food Safety Top of Mind

Keep perishable foods cold, fresh, and safe. Buy ice packs or make them using frozen plastic water bottles. Remember the 2-hour rule; 2 hours is the longest that food can safely be edible at room temperature. 

Get Crafty

Don't have a utensil holder? No biggie! Grab an empty coffee container, cardboard, scissors, tape, and craft paper. Cut and wrap the paper around the container and fasten with tape. For a divider, cut two cardboard pieces to fit in the container, cutting a slit in the center of both. Slide slit edges of cardboard together forming an "X." Insert into the container and add plastic tableware and napkins.

Bug-Free Drinks

If you're having an outdoor picnic, sometimes those pesky little insects want to join in the fun. Keep your drinks bug-free by using paper cupcake liners to cover the opening of the glass. Then, insert straws so you can continue enjoying your drink!

Mason Jars

We love mason jars! That's because they make the best portable containers and help keep your ingredients separated so they stay nice and crisp. We love using them for parfaits, to hold veggies and dips, and even make layered salads.

Easy Sandwich Hack

Make 12 sandwiches in just 10 minutes! Purchase a 12-pack of sweet rolls and separate the top from the bottom, fill with your favorite sandwich ingredients and then replace the roll top. Then, make transport easy by reusing the cardboard and plastic packaging; seal and refrigerate until ready to serve. Why did we just find out about this hack?!

Don't Forget the Essentials

Have picnic essentials ready to go—any time, anywhere. Your Hy-Vee store carries baskets and coolers that make transporting a breeze. Hy-Vee also offers tablecloths, napkins, dinnerware, small cutting boards, paper towels, condiments, trash bags, and bug sprays. Basically, everything you need for the best picnic... ever.