Primary Media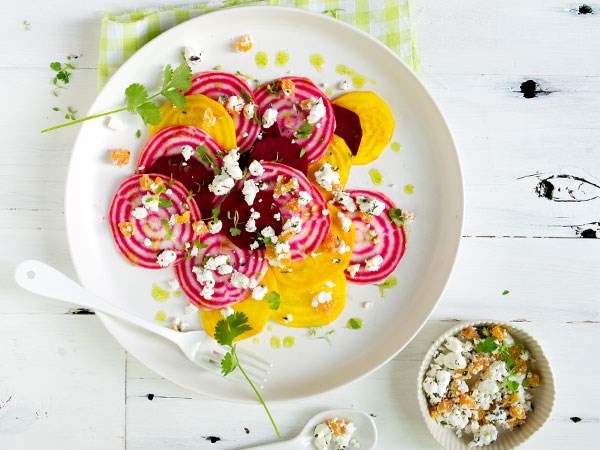 Description
Goat cheese can be a polarizing thing; people seem to love it or hate it. We happen to LOVE it, and if you do, too, then stock up and dig in to some of our favorite goat cheese recipes. 
Beet and Arugula Salad

We've always appreciated the flavors of goat cheese and beets together, but have you ever tried apricot and thyme flavored goat cheese? It changes everything.

Pesto Flatbread

We thought pesto was the ingredient that made everything better, until we met tomato and basil crumbled goat cheese.

Butternut Squash Ravioli

For late-summer, fall, and winter, this seasonally-inspired ravioli is actually only three ingredients. 

Lamb Burgers

Not your ordinary burger, these lamb patties get tucked into a pita full of goat cheese. 

Chicken with Lemony Greens

It's just as bright and tasty as it sounds, plus it's topped with a fruit and herb goat cheese. An instant winner.