Food Love
5 Fusion Recipes to Make in 30 Minutes or Less
Primary Media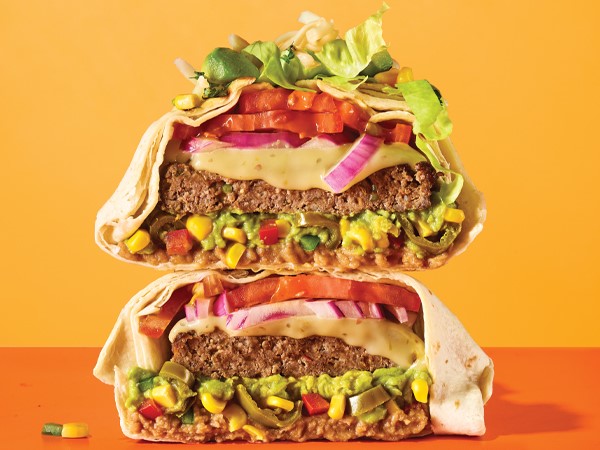 Description
From Mexican-American to Italian-Canadian to Indian-American, sometimes the best recipes are the ones that bring cultures together.
Tex-Mex Tortilla-Wrapped Burgers

Introduce a traditional American cheeseburger to Mexican flavors by wrapping the patty in a tortilla with refried beans, guacamole, and spicy jalapeno.

Italian Poutine

In classic Canadian poutine, cheese curds and chicken- or beef-base gravy top thick-cut french fries. Give the dish an Italian twist by using tomato basil sauce instead.

Kimchi Spaghetti

Kimchi, a mixture of pickled and fermented vegetables, is a Korean side dish or appetizer. Up the heat by increasing the gochujang Korean chili sauce.

Brazilian Steak Chili

Pair bean-filled chili with Brazilian-seared steak and traditional chimichurri sauce. Just as in a Brazilian steak house, slice the meat before serving and add as much as you want.

Butter Chicken Mac 'n' Cheese

Butter chicken, a popular Indian curry dish, naturally fuses with mac and cheese. It's traditionally served in a creamy sauce flavored with spice blends such as garam masala.