Food Love
5 Mexican-Inspired Recipes Simple Enough for Weeknights
Primary Media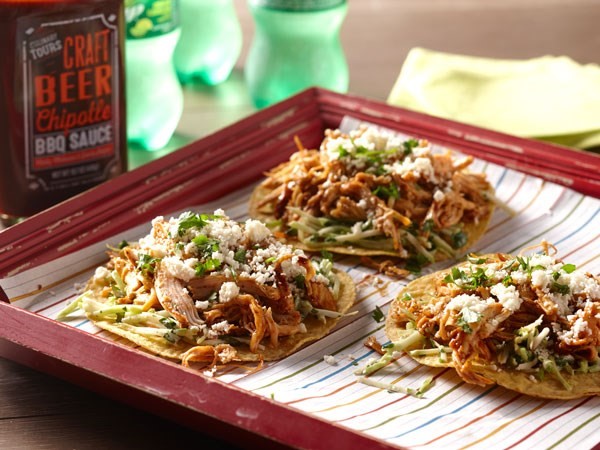 Description
If you're on the lookout for easy ways to spice up the dinner rotation, you've come to the right collection. Each of these Mexican-inspired meals is simple to make but exciting to eat. 
Breaded Fish Tacos with Hatch Chili Crema

Breaded flaky fish tucked inside a lightly charred tortilla. Just when you think it can't get any tastier, it gets hit with a crema made with Hatch Green Chili Street Taco Sauce. 

Chipotle Pork Breakfast Tacos

Egg or no egg, for breakfast or dinner, with or without cilantro, there's no wrong way to eat this quick-fix meal. 

Harissa Chilaquiles

This is it. It's the recipe you never knew you were always searching for. Chilaquiles is a traditional Mexican dish that involves cooking tortillas in salsa. Only instead of salsa, we use harissa sauce—an aromatic North African sauce that adds a twist of aromatics. But it's not too spicy.

Chicken Tostadas

Made by marinating chicken in beer and spices, grilling, then tossing with a Craft Beer Chipotle BBQ Sauce, it's our playful take on beer can chicken tostadas. 

Barbecue Pork Quesadilla

Quesadillas are a sure thing. But what makes this one even more special is the cheese. It's a Mango and Habanero Cheddar from Culinary Tours, and it's just as fantastic as it sounds.