Food Love
6 Must-Try Appetizers and Snacks You Can Make in an Air Fryer
Primary Media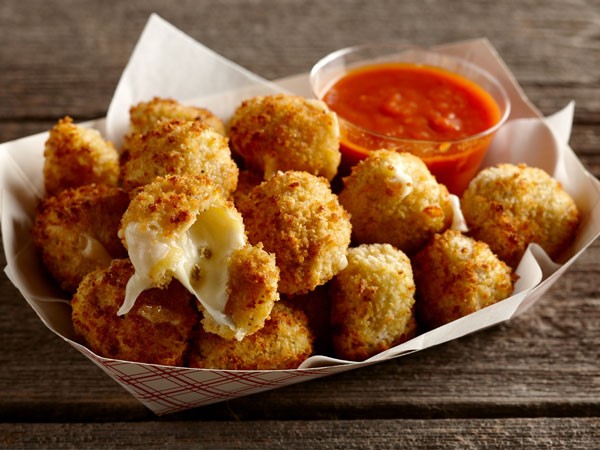 Description
Finally a gadget that produces healthy AND fried foods. Here are a few of our favorite recipes to cook in an Air Fryer. 
Air Fried Tempura Pickles

Bar food gone healthy, using an Air Fryer to make crispy fried pickles saves you the hassle and mess of pan frying in oil. We used whole baby pickles for this recipe, but you could also cut larger pickles into thick coins.

Air Fried Chicken Nuggets

You can heat frozen chicken nuggets in the oven... OR, you can get them extra crispy in the Air Fryer. 

Air Fried Bacon-Wrapped Shrimp

Two ingredients and an Air Fryer. We got 24 crispy bacon-wrapped shrimp out of one batch. 

Air Fried Cheese Curds

Batter up! Give cheese curds a dip in flour, then eggs, then panko and repeat for a extra-crunchy coating. Then let the Air Fryer do it's thing. In less than 5 minutes you'll be biting into crispy, melty fried cheese curds.

Air Fried Brussels Sprouts

Never eat sad, soggy Brussels sprouts again. The Air Fryer won't let this happen you.

Air Fried Meatballs

From frozen to party-ready in 15 minutes, the Air Fryer cooks a mean meatball.