Primary Media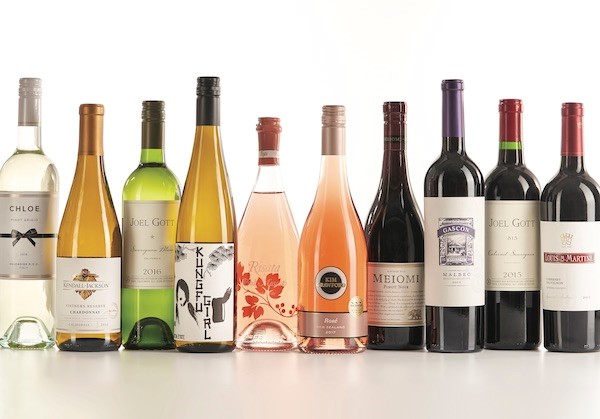 Description
When you're not sure what to bring to a dinner or holiday party, reach for one of these affordable yet very drinkable wines. 
Chloe Pinot Grigio

Hovering around $12.99 a bottle, this crisp white wine pairs beautifully with a tangy cheese. Consider picking up a Montchevre Mini Goat Cheese Log and crackers to pair it with. 

Hyvee

Culinary Expert Tip

Usually served chilled, white wines range from light and sweet to bold and dry. For holiday dinners, try something a little sweeter to complement the savory turkey or ham.

Kendall-Jackson Chardonnay

A go-to Chardonnay under $15, this one has tropical flavors and citrus notes that pair well with a soft cow's milk cheese, like BelGioioso Fresh Mozzarella.

Joel Gott Sauvignon Blanc

Priced right, at about $12, the 2016 Joel Gott California Sauvignon Blanc starts with bright, mango-like tropical flavors, followed by crisp, refreshing acidity and a long, clean, balanced finish. In other words, it's really good. 

Risata Moscato

Generally under $15, this sweet sparkling blush wine is the perfect match for a creamy and buttery cow's milk cheese. Try it with La Bonne Vie Triple Creme Brie. 

Hyvee

Culinary Expert Tip

Blush wines are not quite as bold as red wine, but have slightly more body than white wines. They have a fresh, fruity flavor that helps cleanse the palate between bites from a charcuterie board.

Kim Crawford Rose

Described as soft and luscious, this refreshing Rosé is richly fruited with hints of watermelon and strawberry. Find it for around $15. 

Meiomi Pinot Noir

Teetering around the $20 mark, this widely popular pinot will always be a welcome hostess gift.

Hyvee

Culinary Expert Tip

Serve red wine at or just below room temperature to bring out it's robust flavors. For dinner parties, keep in mind that it pairs great with red meat.

Gascon Malbec

This full-bodied wine has flavors of blackberry, plum, dark cherry, and a hint of mocha. Red wine drinkers, you can't go wrong with this one. And it's usually under $15. 

Joel Gott Cabernet, Zinfandel, or Merlot

Take your pick. Each of these reds can generally be found for under $20. And each of these California wines is nicely balanced with blackberry aromas and rounded finishes. 

Louis M. Martini Sonoma

Last but not least, and still usually under $20, is this Sonoma County Cabernet Sauvignon. This full-bodied wine features flavors of wild berries, plum, licorice, and mocha.