Primary Media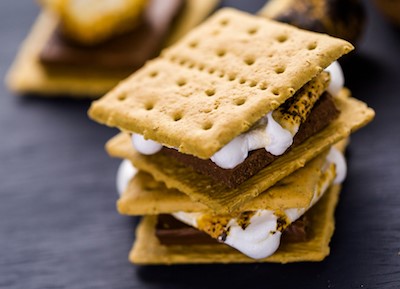 Description
You'll find everything from gluten-free pasta, gluten-free breads, even gluten-free donuts. Come see what's in store in the HealthMarket or shop our extensive selection of gluten-free products on Aisles Online. Plus, check out our 2022 gluten-free product shopping list.
Put Your Hand Back in the Cookie Jar

Gluten-free cookie options have expanded within the last few years, and chocolate chip is not the only type of cookie hanging out in the gluten-free aisle. Try double chocolate chip, sugar, snickerdoodle, lemon, and stuffed sandwich cookies.

Enjoy Some More Smores

For s'mores and more (think graham cracker crusts and peanut butter graham cracker sandwiches), reach for Gluten-Free S'moreables. 

Pizza. And Not the Cauliflower Stuff

From gluten-free pizza crust to pre-made frozen pizzas, there's so many options to convenient options for putting pizza night back on the menu. 

Who Wants Waffles?

We do! We do! With a selection of gluten-free waffles in the Health Market freezer section, pick your fave and toast up a sweet or savory waffle sandwich.

Twists, Sticks, and Minis

Step up your snack game with these gluten-free pretzel varieties. Oh, and did we mention that they also come in various flavors? Give buffalo wing or honey mustard & onion a try.

Veggie-Up

Made of beets, carrots, sweet potatoes, and other garden goodies, vegetable chips are growing in popularity with gluten-free snackers.

Lions and Tigers and Bears

Kids have always loved these iconic animal cookies, almost as much as adults. But now the monkeys, bears, and camels, as well as their circus-performing friends, have received a gluten-free update for the whole family to enjoy.