Wellness
6 Shocking Facts About Men's Health
Primary Media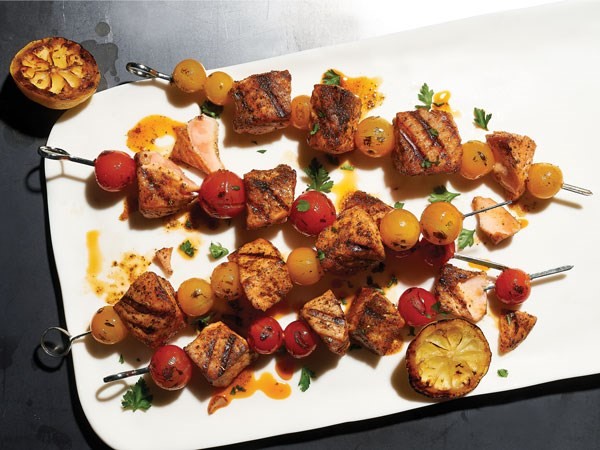 Description
Maintaining good health isn't necessarily complicated, but it does require owning your body and making intentional, wise choices. Let's be honest—the stats aren't in a guy's favor. But it's important to understand the risks in order to make an effort for change. 
35 Percent of Men Age 20 and Older Are Obese.

Hyvee

Dietitian Expert Tip

30 minutes of moderate activity 5 days a week can show significant health benefits for men. Choose something you enjoy and physical activity will never be a chore. Try walking, biking, hiking, swimming, golfing, and even gardening.

32 Percent of Men Have High Blood Pressure

18 Percent of U.S. Men Age 18 and Over Smoke

According to the World Health Organization, men are more likely to use tobacco—40 percent of men and 9 percent of women smoke worldwide. Learn how Hy-Vee can help. Ask your pharmacy about the Quit for Good program.

Men Are Less Likely Than Women to Get Routine Exams.

A survey by the American Academy of Family Physicians found that 55 percent of men had not seen a doctor the previous year, and 30 percent said they "wait as long as possible" to seek medical attention when sick or in pain.

Throughout the month of June, Hy-Vee is offering free Prostate Specific Antigen screenings at 35 locations. Find your location. 

Hyvee Dietitian Expert Tip

It's important to get your yearly physical and your prostate exam. Prostate cancer is one of the most treatable cancers if found early, you owe it to yourself to be pro-active in your prostate health.

Men Are Less Likely to Do Regular Dental Care

According to the American Academy of Periodontology, men are less likely to brush their teeth, floss daily and get regular dental check-ups, which increases the risk of gum disease and inflammatory diseases. 

Men Are More Likely to Drink Alcohol

According to the CDC, approximately 58 percent of adult men report drinking in the last 30 days, and 23 percent report binge drinking 5 times a month—averaging five drinks per binge.