Wellness
7 Services from the Hy-Vee Pharmacy Every Customer Should Know
Primary Media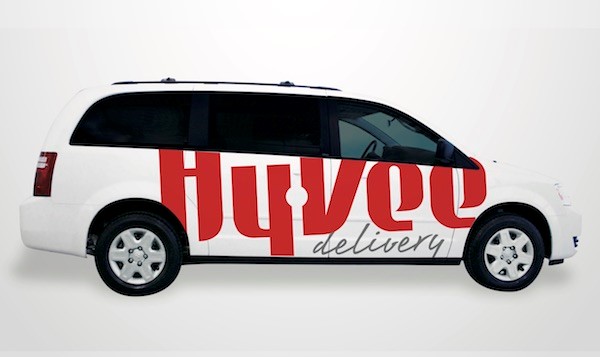 Description
Did you know that most Hy-Vee Pharmacies offer prescription delivery? We also offer a complimentary Medicare Part D comparison report to help you select the best plan for you. Check out all the services you or someone you know can get at a Hy-Vee Pharmacy.
Pharmacy Delivery

This might be Hy-Vee's best-kept secret, and it's kind of a big deal. Almost all Hy-Vee Pharmacies offer prescription delivery. This is especially handy for parents with young children at home, caregivers, or college students without access to a car. Just call your Hy-Vee Pharmacy and ask them for details.

Text Messaging

Did you know we'll text you when your prescription is ready? To get Pharmacy text alerts, text HVALLOW to 35244. 

Free Medicare Part D Counseling During Open Enrollment

Want to know which Medicare Part D plan is the best … without having to do all the homework? Let us do the research for you—it's a complimentary service. Simply make an appointment with your Hy-Vee pharmacist or stop by during open enrollment to review your options. We'll even provide you with a plan comparison based on the medications you're taking. Open enrollment begins mid-October and runs through early December. Call your pharmacy for details. 

Mobile App Features

The Hy-Vee App doesn't just offer exclusive deals and new recipes, it also helps you manage your prescriptions. If you don't already have it, you can download it here, then register for a Pharmacy Account. This allows you to get refills automatically filled in advance; get a call when they're ready; sort and print your prescription; and set helpful refill notifications. Just go to the Pharmacy tab in the app and tap "Register Pharmacy Account."

Immunization Screening Checklist

If you're not sure which immunizations or vaccinations are recommended for you or your family, visit your local Hy-Vee Pharmacy. We'll provide you with a free screening checklist to help you determine what's best. No appointment is necessary. Hy-Vee Pharmacists are trained and certified in administering vaccines, and offer many immunizations on site. Please note: The immunizations are not free.

Healthy You Mobile Services

The Hy-Vee Healthy You Mobile is a traveling clinic that offers services such as blood sugar tests, cholesterol checks, flu shots and more. During special promotions, some of these services are free. Be on the lookout for the Healthy You Mobile in your community. 

Store Tours to Discuss Blood Pressure, Cholesterol, or Diabetes

It's technically not a pharmacy service, but it certainly relates. Every Monday, Wednesday, and Friday, Hy-Vee registered dietitians offer free store tours to explore foods that help shoppers manage blood pressure, cholesterol, and diabetes. Call your Hy-Vee to register for a free tour.