Primary Media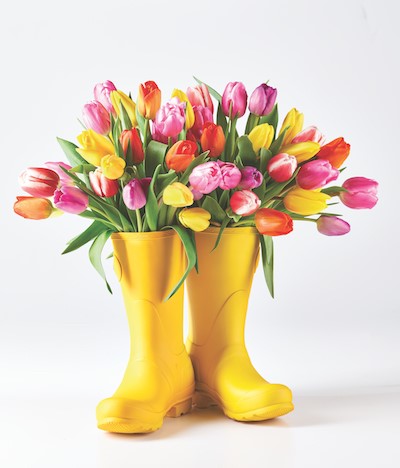 Description
You really can't go wrong with flowers and candy, but if you're looking for a few extra ideas that are just as uplifting and simple, check these out... 
Spring Tulips

Showers bring flowers, right? That's just one of the reasons we love the idea of using an old pair of rain boots to show off your spring flowers. We're pretty sure Mom will approve.

Spa Day

Pamper Mom with a collection of soothing products, from Basin bath bombs to body butter, even fresh room sprays. Find it all in the beauty aisles at Hy-Vee. 

Wine & Dine

Fresh Strawberry Pie

If this doesn't say, "I love you," we don't know what does... It's also the Hy-Vee Bakery's way of celebrating the first strawberries of spring. Find it in-store only, or check out our other flavors available online for pickup.

Makeovers with Mom

Find whatever colors you and Mom are crushing on in the beauty aisles at Hy-Vee. But the real fun is encouraging each other to try something new. 

Mom-osas!

What better way to toast Mom than with a Strawberry Creme Mimosa? Or, for a non-alcoholic version, try our Mimosa Mocktail made with sparkling water and fresh juice.