Primary Media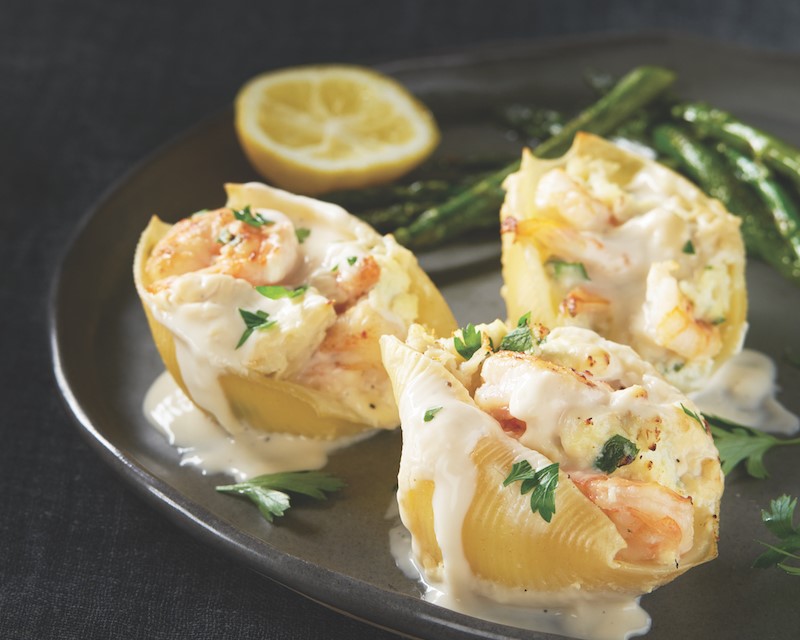 Description
For New Year's Eve or Day, show off your culinary side with one of these impressive, yet totally doable, special-occasion dinners. 
Peppercorn-Crusted Beef Tenderloin

A bright herb butter with blue cheese adds gusto to this premium cut of beef. It's a refreshing change from traditional sauce.

Seafood-Stuffed Shells

Jumbo shell pasta stuffed with a shrimp-and-crab filling and topped with Alfredo sauce is the ultimate fix if you're in the mood for something a little different.

Rainbow Lasagna

Not your ordinary lasagna, this layered beauty is stacked with colorful veggies and dressed with a creamy cashew sauce. In fact, if you ever need to prepare a vegan dish, you can simply substitute the shredded mozzarella cheese with vegan cheese. 

Southwest Stuffed Flank Steak

Transform this affordable cut into an eye-catching meal with the addition of a simple seasoning rub and cornbread stuffing mix doctored up with green chiles.

Chicken with Thyme and Lemon

Gather round and dig into a juicy whole roasted chicken, seasoned just right with fresh herbs and lemon.