Primary Media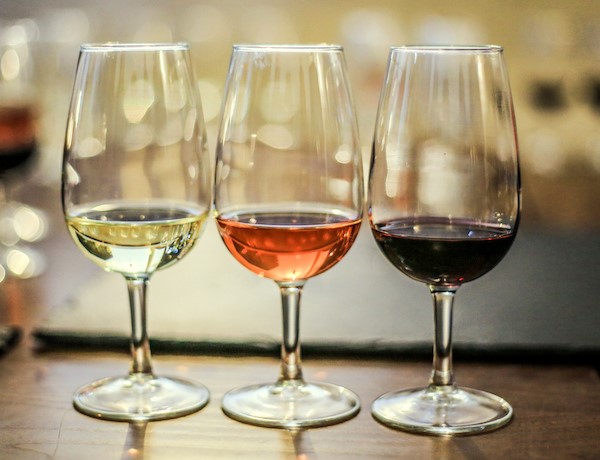 Description
Even if you already have a favorite go-to white wine, these Italian varieties are worth a taste. (Some even go great in cocktails.)
Orvieto

Historically known to be a rich golden color with a sweet flavor, Orvieto has changed throughout the years. Today this wine has a peach scent and a dry, clean, crisp, and moderately acidic flavor. It pairs well with seafood, Alfredo, and smoked cheese.

Pinot Grigio

Pinot Grigio is highly versatile in flavor. It's renowned for its crisp, dry, and fruity flavors. While excellent paired with fish and white meats, it's also a good partner for soups and cold cuts. Look for Concillio Pinot Grigio, a hard-to-find variety, at your local Hy-Vee.

Soave

This crisp, acidic white wine contains flavors of tart apple, pear, and almond. Interestingly, it pairs well with pesto-flavored dishes or white fish. You can also mix up a fun cocktail by adding a splash of sparkling apple juice along with slices of fresh pear or apple to your glass.

Moscato

With sweet fruity flavors resembling peach and citrus, Moscato can be served alone, mixed into a refreshing cocktail (like these Melon Ball Cocktails), or paired with dessert. It also makes a mean (but oh so nice) white sangria.

Chardonnay

Depending on how a Chardonnay is aged, it can bring different flavors forward. Fresher, younger Chardonnays have almost creamy and citrus-like flavors with hints of vanilla and melon. Aging in oak barrels brings out buttery, vanilla, coconut, or toffee flavors. While some would argue Chardonnay goes good with everything, others prefer it with seafood and lighter pasta dishes.

Vermentino

Made from 100% Vermentino bianco grapes, Lucumone Vermentino is a rare Tuscan find in the Midwest. Look for this fresh and fruity variety at Hy-Vee, where select amounts will be available during September.