Primary Media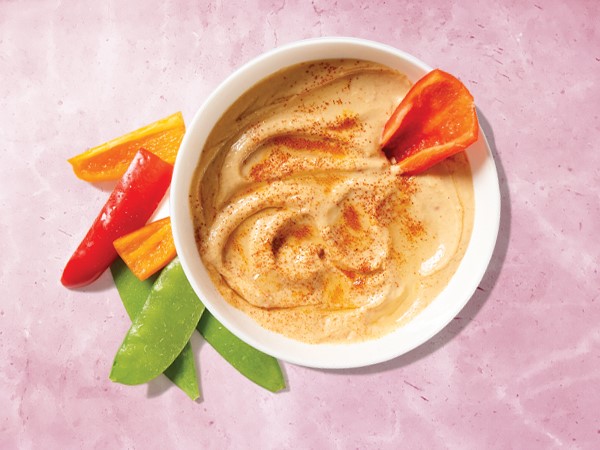 Description
Just looking at these images you would have no idea that they would ignite your taste buds. We used some of our favorite spicy sauces and seasonings to add extra heat to our favorite dishes. Try adding Gochujang to popcorn or Sriracha sauce to a cherry compote for meats. What about hot sauce and mustard? Or, cayenne pepper to brownies? If these recipes sound good, give them a try! We promise they're hot, hot hot!
Cherry Sriracha Sauce

Combine 1/2 cup Hy-Vee cherry preserves and 2 tablespoons Sriracha in a small saucepan. Cook over medium-low heat until heated through. Spoon over grilled pork chops or chicken breasts. Makes about 2/3 cup.

Gochujang Popcorn

Combine 3 tablespoons melted Hy-Vee salted butter and 1-1/2 tablespoons KPOP Korean hot sauce; toss with 1 (5-oz.) bag Hy-Vee white premium air-popped popcorn. Serves 5.

Spicy Cinnamon Brownies

Preheat oven to 350 degrees. Spray an 8x8x2-inch baking pan with Hy-Vee nonstick cooking spray; set aside. Combine 1 (18.3-oz.) box Hy-Vee chewy fudge brownie mix, 2 Hy-Vee large eggs, 2/3 cup Hy-Vee vegetable oil, and 1/3 cup Trappey's Red Devil cayenne pepper sauce in a large bowl. Transfer batter to prepared pan and sprinkle with 1/2 cup cinnamon chips. Bake 50 to 55 minutes, or until edges pull away from the pan and edges are set. Serves 16.

Peri-Peri Hummus

Combine 1 (10-oz.) container Hy-Vee original hummus and 3 tablespoons Nando's hot peri-peri sauce in a small bowl. Drizzle with Gustare Vita olive oil and sprinkle with Hy-Vee paprika. Serve with fresh vegetables. Serves 10.

Topped Avocado Toast

Spread Hy-Vee cream cheese on toasted Hy-Vee 100% multi-grain bread. Top with halved cherry tomatoes and sliced avocado. Drizzle with Tapatio hot sauce.

Zesty Honey Mustard Dipping Sauce

Combine 1/3 cup Hy-Vee mayonnaise, 2 tablespoons Hy-Vee honey mustard, and 3 tablespoons Sabor! by Texas Pete Mexican-style hot sauce in a small bowl. Sprinkle with Hy-Vee cayenne pepper, if desired. Serve with 1 (12-oz.) box frozen Crav'n Flavor pretzel nuggets, prepared according to package directions. Serves 6.

Sweet Potato Fries with Chipotle Crema

For chipotle crema, combine 1/4 cup Hy-Vee sour cream and 1-1/2 tablespoon Louisiana Brand chipotle hot sauce in a small bowl; set aside. Prepare 1 (19-oz.) bag Hy-Vee sweet potato fries according to package directions. Top with 9-oz. ground pork chorizo, cooked, and 1/4 cup crumbled Cotija cheese. Drizzle with crema. Sprinkle with 2 tablespoons chopped fresh cilantro. Serves 6.

Mango Habanero Maple Syrup

Combine 1/2 cup Hy-Vee Select 100% pure maple syrup and 2 tablespoons Melinda's original habanero mango pepper sauce in a small bowl; microwave 20 to 30 seconds. Drizzle over toasted Hy-Vee frozen homestyle waffles topped with fresh berries. Makes about 2/3 cup.