Primary Media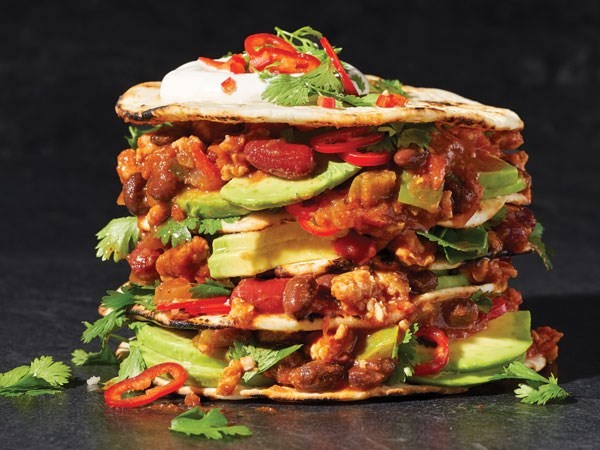 Description
What's better than homemade chili? The leftovers. Here are 4 of our favorite ways to serve leftover chili.
Chili Enchilada Stack

We took leftover chili to the next level with this Enchilada Stack. Layer chili, sliced avocados, cilantro, and sour cream between warmed Hy-Vee flour tortillas.

Chili-Stuffed Pepper

Stuffed peppers are a fall must. Preheat your oven to 350 and stuff your bell peppers full of cooked rice and chili. Top with cheese and bake until your leftover chili is bubbling and the cheese has melted. 

Chili-Topped Mac and Cheese

We don't have to convince you to top your mac and cheese with chili, we all know that the cheesiness from the mac pairs oh-so-well with the chili. Use leftover chili and use it to top homemade mac or purchased premade mac and cheese from your local Hy-Vee. 

Chili-Loaded Potatoes

We started out with our homemade No-Chop Turkey Chili recipe and used it to top oven-baked potatoes. All we have to say about this is... YUM.