Primary Media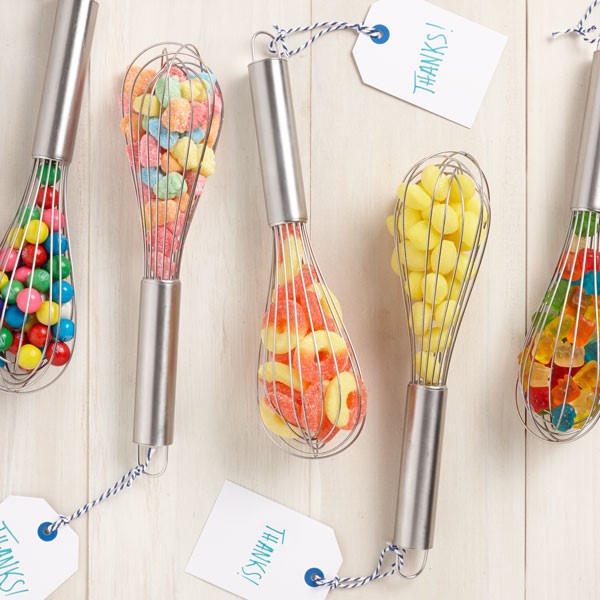 Description
Hy-Vee is your one-stop-shop for everything you need to throw your best-ever party. We're talking weddings, birthdays, baby showers, and so much more! Not only do we have catering services, cards, and decorations, but we also have everything you need for super easy, yet impressive, party favors. Find some of our favorite ideas featuring candy, liqueur, and beauty products in the list below.
Soda + Liqueur

Find specialty sodas and mini bottles of liqueur in your local Hy-Vee Wine and Spirits section. Purchase individual bottles or entire 6-packs of soda then, tie the tops of the bottles together. You can gift individual bottles or entire 6-packs to your guests!

Whisks + Candy

What's better than two gifts in one? Right?! Pickup whisks and your favorite candy from your local Hy-Vee. Then, gently squeeze the wires of the whisk together to fit the candy inside. Tie a special thank you note to the end, and that's it!

Mason Jars + Beauty Products

Find some of your favorite beauty products at Hy-Vee! We have everything from your favorite makeup, nail polish, and hair care products to our Basin Beauty line. All you need to do: pickup large makeup jars and fill with your favorite products.