How-to Article
Primary Media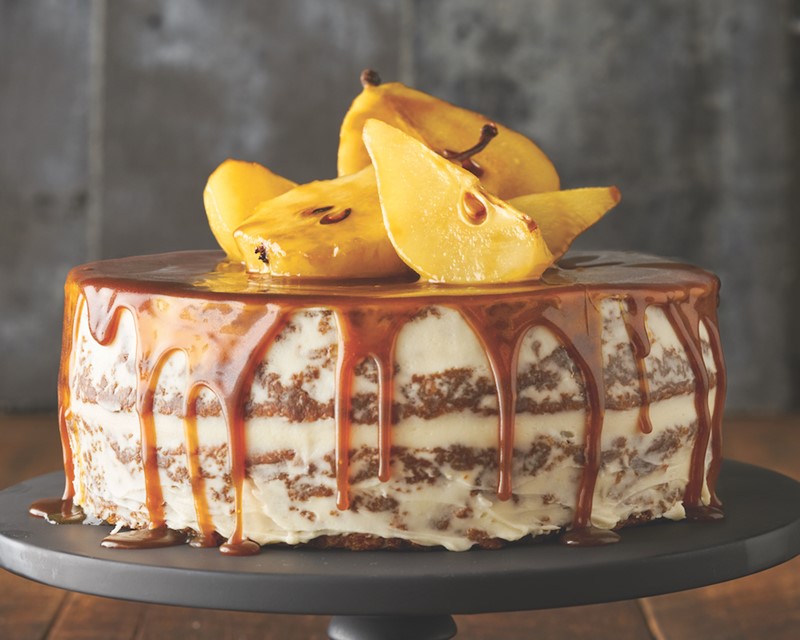 Description
Whether topping your morning oats or a special cake—and everything in between—poached pears are just too simple and delicious not to enjoy throughout the season.
Directions
Bosc pears hold their shape well for baking and poaching.

Select Pears: Any type will do but we prefer Bosc. They're crisp, firm, and hold their shape, even after poaching.

Hyvee

Culinary Expert Tip

Select pears that are on the firmer side of the spectrum. Firmer pears hold their shape better once poached and soften beautifully once simmered.

Prepare Pears: We like to remove the skin because it can tend to peel, shrivel, and break during the poaching process. You can either poach them whole or sliced in half lengthwise. 

Prepare Poaching Liquid: Use about 4 cups of liquid for 3 to 4 pears. Your poaching liquid can be whatever you want. Fruit juice, wine, or cider, along with spices such as cinnamon, cloves, and nutmeg. Place the liquids and spices in a medium stockpot and bring to a simmer.

Poach: Simmer pears, covered, for 15-25 minutes or until tender.

Remove from Liquid: Using a slotted spoon, gently remove the poached pears from the poaching liquid and set on a serving platter.

Hyvee

Culinary Expert Tip

Don't throw away that delicious poaching liquid. Simmer it on the stove until it thickens and becomes a syrup. It's a great drizzle for ice cream, pie, and of course, poached fruit.

Serve: Warm poached pears go great with cheese, dried fruits, and honey on a charcuterie board, or serve them as dessert on top of cakes, pies, ice cream, or in their flavorful poaching liquid.
Help us make this page better!